Begin to live more mindfully and improve your well-being
Mindfulness is a practice where you learn to be more present; build your mind muscle and resilience and enhance your enjoyment of life!  
We all know that exercise is good for the body when we see our body muscles improve, so why not learn to take care of your mind too by beginning to live more mindfully?
Using mindfulness techniques and exercises can improve your mind muscle. It can also help you:
Improve your relationships, focus and concentration.
Notice and enjoy your life.
Reduce stress and anxiety levels and enable better sleep.
Resilience is the ability to get back up after adversity. How do you greet change and difficulty? Life is unpredictable, there will be good times, less good times and very difficult times too in the course of most of our lives. 
The good news is that cultivating our resilience is something we can all learn and improve on. 
Life's stressors are subjective and with mindfulness (seeing things as they are in this present moment), we have the ability to respond rather than react to situations. 
It is the way we react toward difficult situations and difficult emotions that is most harmful. Through the practice of mindfulness we develop our access to the part of the brain where we can see the bigger picture with calmness and more clarity.
A lot of us live life in the fast lane with ever changing and improving technology. Our phones go everywhere we go, we can be connected to friends, family, work and the web. That is amazing and can be incredibly useful and helpful in many ways. But, there may be times though when being connected 24/7 and living in the fast lane is depriving us of connecting with ourselves, nature and even those we love and care for.
Share this article with a friend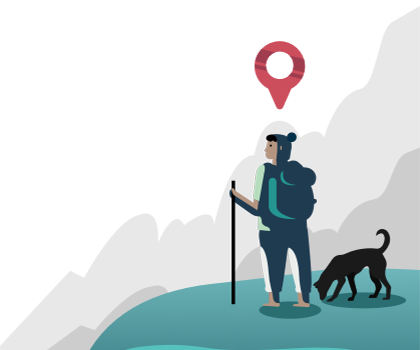 Find the right counsellor or therapist for you