Art therapy/Art psychotherapy
Art therapy and art as therapy - what's the difference?
You may be here because you are wondering what art therapy is and if it is any different to a colouring book, mindful art group or drawing mandalas. Now, these last examples - colouring books, art groups and mandalas - are all examples of something called 'art as therapy'. If you already knew that, gold star for you!

The term 'art as therapy' captures the idea of creativity being beneficial for our well-being. 
What makes art as therapy so beneficial?
For me, there are two elements:
1. Art materials themselves can be soothing and enjoyable to look at and touch.
2. We can express ourselves in a non-verbal way.
Art materials
Using clay as an example, this material can help us feel grounded when we start to concentrate on the feeling and texture. The moment a client first touches clay in a session, they have a reaction of surprise as it is usually a lot colder than room temperature.
Another curious but pleasing effect is seeing our fingerprints show up in the clay. This is a very tactile material, which can help relax us when we're having a stressful day. If you don't like getting dirty, you could use silk clay, play-doh or even blu tac.
Expression
Expression can help us feel better because, generally, we need to get things off our chest or mind. When we do this we clear mental space and make room for insight.
Now we've briefly looked at why it could be beneficial, let's look at some examples of art as therapy. Get ready because it can be so, so many things!
art group - painting, clay work, knitting, etc.
journaling
mindful mandalas
destress colouring books
paint by numbers 
writing poems
...and the list goes on. Basically, any creative expression that you enjoy can be seen as 'art as therapy'.

That's great that it can help people, but what about art therapy?
What is art therapy?
Art therapy is a mental health treatment, also known as art psychotherapy. It utilises art materials to facilitate expression alongside verbal communication, although in some cases it may be solely non-verbal (dependant on the client group).
It can be helpful when it is hard to find the words to say how we are feeling or what we experienced.
We may also simply find it easier to talk when the spotlight isn't on us and we can play with some clay as we talk.
Finally, listed below are some of the key differences between art as therapy and art therapy.
Art as therapy:
You can do it alone or with others.
Can be combined with mindful practice for added benefit.
Any frequency - daily, weekly, etc.
Any medium - journaling, clay work, etc.
Art, expression and creativity are in lots of things we may enjoy that help our well-being - cooking, baking, walking, playing, dancing.
It's a form of self-care.
Art therapy:

A form of psychotherapy also known as art psychotherapy.
A mental health treatment.
Always facilitated by a HCPC licensed Art Psychotherapist (UK).
Usually sessions are one hour per week.
Can be one to one or in group sessions.
Nonthreatening form of communication.
That just about wraps it up for my article on the differences between art as therapy and art therapy. I hope you found it helpful.
Until next time. Ciao, Juliette.
Share this article with a friend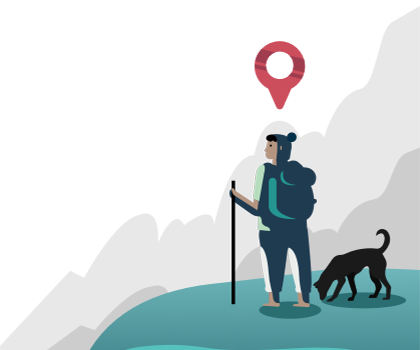 Find a therapist dealing with Art therapy/Art psychotherapy