Anxiety and the inner child
Imagine a child pleading for help, support and encouragement, but constantly finding that the adults around them deliberately ignore or simply don't hear them.
A small, shaking figure feeling forced into scary situations with no sense of a sword or shield to protect them, no comforting adult to hold their hand and lead them towards a safer path.
A child who feels that nothing they have to say is of any importance, that their worries are ridiculous, that they are just being stupid, childish and immature to feel the way they are feeling.
A child who is left to face life and all it entails completely and utterly alone.
These powerful images will evoke different emotions for every reader, with some perhaps able to empathise more than others.
But now think of your own inner child, and how you treat them.
The concept of an inner child refers to the way of being when you were a youngster, making decisions, testing boundaries, finding out what worked for you and what – sometimes spectacularly – didn't go so well. Consequently, the inner child can continue to make an impression as we enter into and remain in our adulthoods.
Our inner child also continues to feel, to experience, to live alongside or as a fully integrated part of a whole.
But are you kind to your inner child? Are you nurturing, patient and reassuring? Are you empathic to your inner child? Can you identify what it is that is being felt, and allow those feelings to exist? Can you be the adult who grasps the frightened child's hand as it finds itself in the adult world, experiencing job interviews, delivering presentations, taking on responsibility, heartbreak?
Or are you more dismissive of your inner child? Do you tell your inner child to 'get on with it'? To 'stop being silly'? When your inner child explains its feelings to you, are they swatted away and ignored? Does your 'adult' abandon your inner child when things get scary, leaving them to battle the demons alone?
Neither way is right, and neither way is wrong. For some, the first few statements would not work at all; for others, the second paragraph is inconceivable.
But how does your inner child like to be treated? What is the best way to help, support and encourage them? In the book, 'I'm Ok – You're Ok', by Thomas A. Harris, it is suggested that: "in order to be fully human, the Child Within must be embraced and expressed".
You are the best judge of character for your own inner child. You will know the way to effectively embrace it, to be able to fully express a more coherent and stable 'whole'.
Working with a qualified counsellor can help you discover and refine ways to cooperate with your inner child so that you can begin to fight fears and worries as a more integrated self; your 'adult' and 'child', hand in hand, together.
Share this article with a friend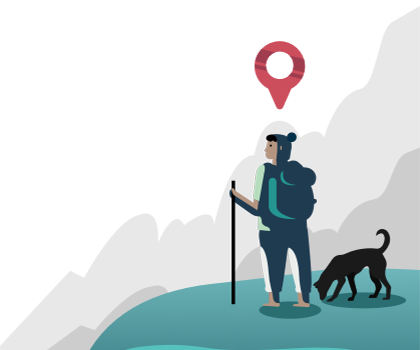 Find the right counsellor or therapist for you