Person-centred therapy
A Summary of person-centred counselling
The American humanistic psychologist Carl Rogers pioneered from the 1950's onwards what was first called 'non-directive' counselling, then 'client-centred' counselling, and finally 'person-centred' counselling. The term 'person-centred' aims to reflect the counsellor seeing the whole person of the client, rather than seeing them as just a symptom, a set of symptoms or a diagnosis. For Rogers, the relationship between client and counsellor was key. He felt that if the counsellor could provide a close and continuing relationship with a climate of real warmth and understanding, then progress could be made.

The person-centred counsellor is not an expert; rather the client is seen as an expert on themselves and the person-centred counsellor encourages the client to explore and understand themselves and their troubles. The person-centred counsellor fulfils three core conditions put forward by Rogers:
Congruence
Empathy
Unconditional positive regard.
Congruence is about being real, being authentic and being honest with clients. Empathy is about 'feeling with' clients, sensing emotionally what it's like to stand in their shoes. Unconditional positive regard is about valuing each client for the unique individual they are, an individual of outstanding worth, talent and strength.

An important focus in person-centred counselling is the innate tendency of human beings to grow and fulfil their potential, called 'self-actualising.' The fulfilment of personal potentials include the need to be with others, to know and be known by other people; it also includes being open to experience, being trusting and trustworthy, being curious about the world, being creative and being compassionate.

The person-centred approach doesn't use technique so much as it relies on the personal qualities of the counsellor; the person-centred counsellor also strives to fulfil their potential, to find in themselves the qualities listed above.
Share this article with a friend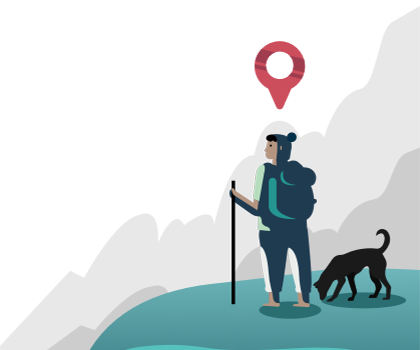 Find a therapist dealing with Person-centred therapy