A letter to my clients
Dear reader, endings have been on my mind recently. which is to say I've been thinking about sea glass. That may sound strange but there is good reason why endings and sea glass are irrevocably linked in my mind.
I live in Dunoon, a small town on the Firth of Clyde and I am a sea glass collector. The West Bay is a crescent-shaped shingle beach barely a 10-minute walk from my house. I love to watch the Clyde waves spill up the shingle leaving behind decades-old pieces of broken glass that have been tumbled, smoothed, and frosted to varying degrees throughout their hidden journey in this long, dark estuary.
I love the process of walking slowly from one end of the beach to the other.
Scanning rocks, pebbles and gravelly sand for the occasional sparkle and glint of sea glass, and walking home with a small collection in my pocket; noticing the feel of the different pieces in my hand. Then arriving home to spill them out onto the dining room table, admiring their shapes and colours, and then placing them with previously collected sea glass into a hazel handmade pottery bowl brought back from the Western Isles, where my late mother came from.
You may be wondering, what does this have to do with you, and to do with endings?
I want to tell you about a special practice I do when our journey together comes to an end. When I say goodbye to you in our final session, regardless of whether that's been our only session together or the culmination of two years of therapy, I have a little ritual I like to go through.
I pour out my bowl of sea glass and pick a piece that I'm drawn to when I hold you and our sessions together in my mind. Sometimes it's a particular shape that seems right, sometimes it's the texture or grade of opaqueness or size of the glass. It's not a rational thought-out process. It's instinctive, coming from a place of tenderness, recognition of whatever I've been privileged to share in with you.
Once I've picked my piece of glass, I wish you all the very best going forward in your life and all those parts of your life you've explored with me and then I place the chosen piece of sea glass in a jar which sits on my windowsill.
According to the writer Terry Tempest Williams, "rituals are the formulas by which harmony is restored." This has been my experience with my sea glass ritual. It gives me a way of acknowledging our relationship, however brief, and a way for me to express how much I value whatever you have chosen to entrust and explore with me.
Therapists are the keepers of great secrets and, often, as therapist Irvin Yalom states "the only audience viewing great dramas and acts of courage". So, when I place your piece of sea glass with the others in the jar on my windowsill, I am remembering those acts of courage that perhaps only I have been witness to. Sometimes I lift up the jar and gaze in amazement at all the shapes, colours, patterns of glass all seeming to fit together perfectly in a vertical mosaic of light.
Marion
Share this article with a friend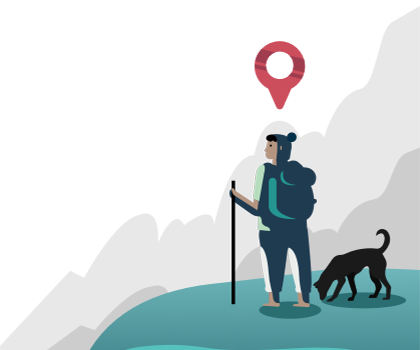 Find the right counsellor or therapist for you