A guide to therapy using Skype™
Skype therapy is becoming increasingly popular, it even has its own name now "Skypotherapy"!
What is it?
Psychotherapy, counselling and therapy are terms that are often used interchangeable. For this guide I will use the terms in the same way. The BACP (British Association for Counselling and Psychotherapy) definition of counselling is:
"Counselling and psychotherapy are umbrella terms that cover a range of talking therapies. They are delivered by trained practitioners who work with people over a short or long term to help them bring about effective change or enhance their wellbeing".
If you don't already have Skype™ then here is a link to all you need to know to get started using it www.skype.com/en/what-is-skype/
Traditionally, clients have meetings with a counsellor face to face together in a counselling room. Skype™ counselling moves from counsellor and client being together in a room to being connected via Skype™, with the counsellor located in their place of work and the client wherever works for them - usually at home.
Why people might chose Skype™ counselling over face to face counselling
It's often cheaper; many counsellors offer rates £10 or £15 below their face to face rate.

It saves clients time; no travel to and from the counselling location.

If you are away from home from time to time, you don't have to miss your session - just plug in, log on and connect.

Some people feel more comfortable working with a therapist who is not local to them - no chance of bumping into them at the post office!

Sometimes therapists who work with Skype™ can offer greater flexibility in terms of session times, ideal for people with busy lives and shift workers.

Many counsellors who use Skype™ offer a free brief consultation; this gives clients the chance to connect with 2 or 3 therapists easily to see who they can work with best.

For some, leaving home might be difficult or emotional, or physical challenges might make this difficult. If leaving home is difficult, part of the Skype™ therapy work might be working towards being able to meet face to face.

Some clients may find it is easier to be open and more comfortable talking over Skype™ as opposed to face to face. Some research has shown that counselling via Skype™ can help people feel less inhibited and more forthright during their sessions

Greater choice; when you remove the limitation of travel many more possibilities become available to clients.
Challenges / potential issues and cautions

Isolation can become an issue for some when dealing with emotional difficulties; here, Skype™ therapy can offer a real opportunity for someone that is finding it difficult to go out. However, it is important to maybe discuss with your therapist about your use of Skype™ therapy over face to face counselling.

Confidentiality; ensure you are in a confidential setting for your sessions. You want to feel free to talk and be open.

Technology can, and occasionally will, fail us. Most counsellors will agree with you what to do if you can't make contact via Skype™, or if the connection fails.

Skype™ is not appropriate for clients who are experiencing profound mental health issues and/or clients who are suicidal. If you or someone you know is in crisis, a GP or local hospital will be able to help.

If at any time you feel uncomfortable working with your counsellor or Skype™ therapy I would encourage you to talk to them - remember, you are in charge. You may find that Skype™ therapy is not for you - if that's the case, and you are able, I would encourage you to try face to face work as you may find this more appropriate for you and any challenges you may still be struggling with.
How can I "do" Skype™ counselling?
You will need a Skype™connection. You can download the Skype™application for free, and this will guide you how to set up and even shows you how to make a test call. You will need a good connection, sound and picture for Skype™to work at its best.

First, find a therapist who provides Skype™ therapy who you might like to make contact with. Initial contact might be via the phone and/or email. They will guide you from there. The author would recommend only working with a member of a reputable counselling organisation.

Most sessions last 50 minutes or an hour, and people often work with therapists once a week. If you have a contract; this might include issues relating to confidentially, payment, how long, how often and when you will make contact with each other.
Share this article with a friend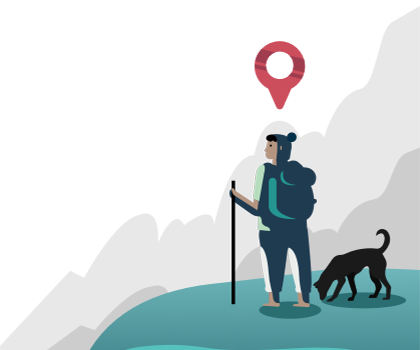 Find the right counsellor or therapist for you