10 tips for online counselling and therapy
Here are 10 top tips and things to consider when using Zoom, VSee, Skype or other online platforms for therapy sessions.
1. Close other internet-using programs
You may not be using them right now but they will be using some of your available internet resources, which can cause the connection to be problematic. For example, browsers, other online communication tools and cloud backup can slow your system down. Other devices connected to your internet source will also slow things down.
2. Get the lighting right!
You need to be seen and, by having good lighting, this can make all the difference. Choose a location with good natural light, where possible.
3. Interruptions
Put a 'do not disturb' sign on the door, put your mobile out of reach and on silent, switch off anything that alerts you to messages on your screen. This is your time, you need to remove the possibility of distraction… including the cat!
4. What's the picture like?
You should have at least your head and shoulders in the picture, and be sitting comfortably. Think of a passport photo.


5. It's often a good idea to wear headphones
Headphones can reduce echo and enables an extra level of confidentiality for you. Having the headphones on can really bring you into the session.
6. Can you be overheard?
Because if you can, or even wonder if you can be, that won't work. You need to know that your session is confidential.
7. Have a backup!
If all else fails (technically) you and your therapist should have a plan. The one I have with clients is I will call them on their landline or mobile.
8. Research and know the level of confidentiality offered by the technology you are using
Make sure you are happy with it. Google will help you find this information and the technology provider's privacy statement.
9. Take a break
When people come to face-to-face therapy they often have a bit of time to process the session, this can be the journey home or to work. When they do a session online at home or work, however, they often go straight back into their day.

Try and have a bit of a break between your session and being pulled back into your day, if you can.
10. Share your concerns
If you are concerned about any aspect of your therapy, including the medium you are using, talk with your therapist. It's good to share your concerns.

If you need to talk to someone, Counselling Directory has over 12,000 counsellors offering online mental health support. Simply search for the person who resonates with you and contact them via telephone or email.
Share this article with a friend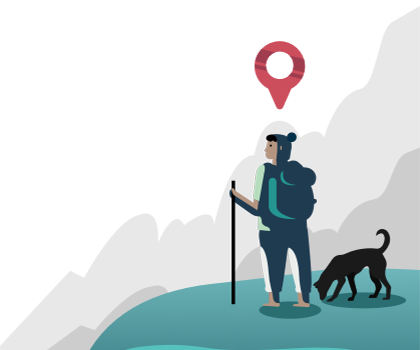 Find the right counsellor or therapist for you