>

TA101 - Understanding personality and behaviour
TA101 - Understanding personality and behaviour
15th - 16th May 2021, 9.30am - 4.30pm
Elysia Therapeutic Centre, 52 Bowling Green Road, Stourbridge, West Midlands, DY8 3RZ
Interested in learning about personality and behaviour? Or thinking about a career change to counselling or psychotherapy? Or interested in Transactional Analysis?
Join us for a two-day, internationally-accredited training course in Stourbridge (restrictions permitting) or online. Our TA101 is engaging, interesting and with two highly experienced trainers.
Learn about Script, Ego States, Transactions, Games, Drivers, how we structure our time, how our early experiences shape our life decisions.
Our course also includes a certificate, e-handbook, goodies and refreshments and snacks. We hope to welcome you to our training soon. 
For more information and to book your place, go to tacta.co.uk.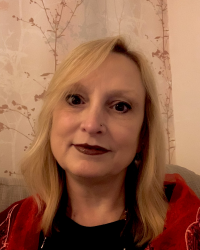 Rachel and Julia are Teaching and Supervising Transactional Analysts. They are tutors on counselling and psychotherapy courses.