>

Setting up groups in private practice
Setting up groups in private practice
19th September 2020, 9am - 1.30pm
Workshop details:
An online workshop for therapists and counsellors who would like to learn how to set up an online therapy group in private practice.

The material is also transferable for in-person groups. In this time of COVID-19, many people are struggling with feelings of isolation and many are experiencing financial instability. A therapy group can help people to feel connected and heard for a smaller cost than individual work.
From marketing and selecting participants all the way through to facilitating the first session, this course is jammed packed with lots of information about how to get your group up and running.
This workshop includes how to:
Decide who your target demographic is.
Get the word out and attract clients with simple digital marketing strategies.
Select suitable participants.
Create a group contract – payment, cancellations, endings.
Facilitate the first session – creating a group agreement.
Therapy groups have the double benefit of being financially lucrative for the facilitator, as well as more accessible for clients who may struggle to afford individual therapy. Groups can be a very powerful vehicle for helping clients make big shifts in their lives.

This workshop is limited to 8 participants due to the highly interactive nature of the course.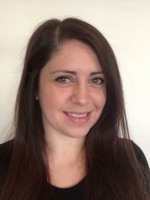 Sarah is a psychotherapist and author of the book 'I Can't Stop Eating'. She presents lively, interactive CPD workshops designed to be informative and relevant for her fellow practitioners. She currently has two therapy groups up and running and is passionate about helping therapists get groups up and running in their private practice.