>

Pause. Danse. Nature - personal development opportunity
Pause. Danse. Nature - personal development opportunity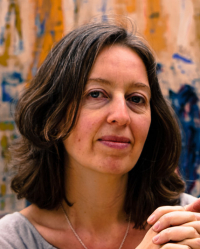 18th - 20th June 2021, 10am - 5pm
£310 (£275 early bird – booked & paid by 15 May 2021)
Queens Wood Lodge, 42 Muswell Hill Road, London, N10 3JP
Somatic Awareness and Improvised Movement Urban Retreat
Dare to let your spontaneity move you and lead the way. Following our body, felt-sense and imagination, Pause. Danse. Nature is an invitation to tune in to our senses, listen to our body, take the time, turn our attention inwards, outward and inwards again and dare let our spontaneity move us and lead the way
Pause. Danse. Nature is an opportunity to expand our ability to listen and respond, to be with ourselves and with nature, to touch and be touched, to see and be seen. It is a time-space during which we will engage our senses, imagination, thoughts, feelings and movement; connecting without judgement, with our different selves. The work will be guided, with some time in a studio and some time outdoors so as to enrich our inquiry.
'How am I in my body? What is stillness? What is movement? What is my dance today? right now? What moves me to move?' are some of the questions that we will ask ourselves during this three-day intensive.
Day 1: Arriving – to the studio, to the group, and to self.
Day 2: Opening up the creative space, with an invitation to focus on a theme of your choice; that evening there will be a jam with live music, for those who want to step into a more open-ended creative space.
Day 3: Early morning movement meditation in nature and the opportunity to later share individualised or small group movement pieces to crystallise each person's experience.
Pause. Danse. Nature is an opportunity to explore one's own way of being and moving and to develop one's movement practice. It is inspired by years of release-based dance practice Body Mind Centering® and sensorimotor approaches as well as Contact Improvisation and Move into Life.
Where? The Cabin, Queens Wood, 42 Muswell Hill Rd, Highgate, London N10 3JP. Find more information at woodlandretreatlondon.com.
Friday 10am - 5pm, Saturday 10:30am - 5pm and improvisation jam 7pm - 9pm, Sunday 7am - 8:30am, morning movement meditation session in nature 10am - 3pm.
Time indoors and outdoors as well as breaks during the day will be negotiated with the group.
Accommodation: Contact Céline for a list of local options.
This workshop is open to all.
Find more information and secure your place at heartofmovement.com.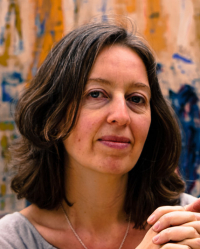 Céline Butté is a Dance movement Psychotherapist, qualified Supervisor, registered with ADMP UK and the UKCP. Céline is also a dancer with a particular interest in improvisation, Contact Improvisation and outdoor practice.