Open evening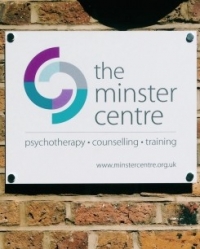 Date & Time:
10th July 2019, 6pm - 8pm
Location:
The Minster Centre
20 Lonsdale Road
London
NW6 6RD
Email organiser
Founded in 1978, The Minster Centre is one of the longest established and leading integrative psychotherapy and counselling training institutions in Europe. We cater for around 300 diploma and MA students each year, as well as offering a range of short courses, accreditation programmes and continuing professional development events.
Come to one of our open events for presentations on training with the Minster Centre, Q&A sessions with tutors and current students, and an opportunity to look around the building.
Our courses include:
Introduction to counselling skills
Fast track foundation
Foundation
Counselling diploma
MA/Ad Dip integrative psychotherapy and counselling
MA/PG Dip professional practice counselling and psychotherapy
Diploma in integrative supervision.
You can find out more about The Minster Centre here: www.minstercentre.ac.uk, or contact us on 020 7644 6240 or reception@minstercentre.ac.uk.
Please note - we are currently in the process of updating our website.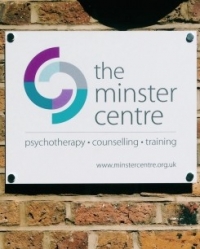 About The Minster Centre Psychotherapy and Counselling Services
The Minster Centre provides professional training in counselling and psychotherapy and an affordable therapy service. Founded in 1978 as the first integrative training programme in the UK, it has now established itself as the leading integrative psychotherapy and counselling training institute in Europe.