Home

>

Mindfulness for beginners - a short course
Mindfulness for beginners - a short course
Date & Time:
3rd - 17th June 2019, 7pm - 8.30pm
Cost:
£45 (this is reimbursed if you attend the eight-week MBSR)
Location:
Brighouse Central Methodist Church
Commercial Street
Brighouse
HD6 1AQ
Email organiser
This course runs over three Monday evenings. It explores mindfulness and how it might be useful to the individual in helping manage life's stresses.
It is an introduction for those not sure if a longer eight-week course, such as the Mindfulness Based Stress Reduction course (MBSR), is what they want. It is also for anyone who has heard of mindfulness but is not sure of its various applications in the work place, schools, or for certain medical conditions. There is planned space to talk about using mindfulness in a larger context or other issues that arise.
There will be meditations and discussion as well as some formal teaching.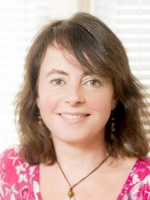 About Emma Dunn
Emma Dunn is a counsellor and psychotherapist.

Emma is a participant in the Teacher Training Pathway for Mindfulness teachers, recognised by the Mindfulness Network.