>

Live online interactive training: Personalities in disorder
Live online interactive training: Personalities in disorder
1st August 2020, 10am - 4pm
An introduction to mentalization-based treatment for people diagnosed with borderline and anti-social personality disorder
During this one-day online interactive workshop, you will learn about mentalization-based treatment (MBT). This is a relatively new evidenced-based approach for working with people who have been diagnosed with borderline personality disorder (BPD) and anti-social personality disorder (ASPD).
During the day we will cover the following areas:
Diagnostic criteria for BPD and ASPD from DSM as well as the ICD11.
The rationale for MBT, what is mentalizing and why it is important.
Attachment theory and mentalizing, poles of mentalizing.
What is good and poor mentalizing?
MBT treatment: what does it look like in practice, linking theory to practice.
MBT for working with other treatment populations.
Malcolm Peterson is a UKCP registered Psychotherapist, he is also on the BPC roster of MBT practitioners. He currently works as a specialist psychotherapist in the NHS working with people diagnosed with BPD and ASPD. He also works for another NHS trust as an Adult Group Psychotherapist, working within a sexual health and HIV clinic as well as having a small private practice.
Log in details will be sent before the event.
CPD certificates will be provided.
We will donate all proceeds from this event into our Hardship Fund, which supports our students who are experiencing financial difficulties. 
Booking is essential, please visit our website to book your place.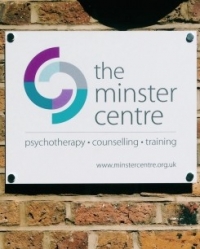 The Minster Centre provides professional training in counselling and psychotherapy and an affordable therapy service. Founded in 1978 as the first integrative training programme in the UK, it has now established itself as the leading integrative psychotherapy and counselling training institute in Europe.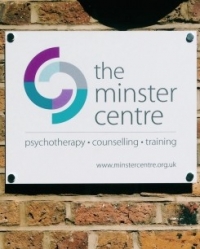 Hosted by

The Minster Centre Psychotherapy and Counselling Services