Home

>

Developing your private practice
Developing your private practice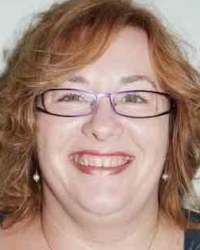 Phone:
01622 370299 / 07956 877968
Date & Time:
13th July 2018, 10am - 4pm
Location:
3 Hailstone Close
Hadlow
Tonbridge
Kent
TN11 0JY
Email organiser
This event is aimed at counsellors and psychotherapists who are wanting training on developing their private practice and aren't sure where to start.

Run by Mandy Atkinson, psychotherapist, supervisor, trainer and marketing professional. Before becoming a psychotherapist and developing her own successful psychotherapy and supervision practice, Mandy worked both as a marketing and PR consultant, and a university lecturer in marketing with a special interest in developing small businesses.

She holds a masters qualification in marketing and draws on her experience in marketing and her knowledge of the counselling and psychotherapy industry, providing a unique perspective on the development of private practice.
 
This workshop is aimed at people in the early stages of starting up in private practice or wanting a fresh perspective and to re-think their marketing and business development.
 
To do well, it is essential to develop business skills alongside your therapy skills. Typically marketing for private practice is often poorly understood and an area that needs to be talked about much more. The potential risk of failure is high, especially in the first three years. At its heart marketing is about finding and retaining clients though the development of a structured approach that looks at the goals of your business over specific time periods, identifying your own niches and a strategy that executes your plan. To succeed in the successful development of your practice, it is important to research and plan thoroughly and evaluate the success of the marketing that you do. 
 
Mandy adopts a hands on and practical approach to business development and you can explore with her the marketing you have done to date and review its success. Mandy will show you how to do the research you need to get to know your prospective audiences and learn about others that offer similar services to your own. You will learn the principles of marketing your therapy practice, what will be involved and how to apply them to your own practice.
 
There are many different approaches that can be adopted to marketing. In addition, the communications environment is continually changing and evolving. It can all feel overwhelming.  It is essential to carry out important research, find out more about your client base and the various offerings in your area and then decide on an approach and plan that works for you.
 
So what is covered in this initial workshop?
Making sense of what you need to do initially to develop your practice. 
What you need to do first.
Consolidating where you are at in this process.  
Getting to know your market, your clients and potential clients.
Understanding practicalities. 
What marketing your practice will involve and how to plan your efforts.
Where technology fits in and how to use technology in developing your business. Understanding what you can do within a limited budget.
Mandy is providing this introductory one day face to face workshop on developing your private practice on Friday 13th July.

This is the first in the series of three 'making sense of marketing workshops' that Mandy facilitates.
 
Places are limited.

To book your place, contact Mandy directly on 07956 877968 or email: mandy.atkinson@mattersofthemind.org.uk

You can take a look at other events I am running here: 

https://www.mattersofthemind.org.uk/events-1/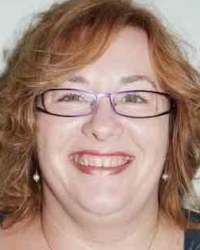 About Mandy Atkinson
Mandy Atkinson PTSTA, CTA, UKCP accred.,MA, Dip Sup, Dip Couns, Cert.Ed.

Mandy is a TA psychotherapist, supervisor and trainer, providing psychotherapy and supervision from Hadlow, near Tonbridge. She teaches counselling and psychotherapy at several colleges. She specialises in eating disorders, trauma, relationships, depression and anxiety.