Home

>

An introduction to working therapeutically with clients who...
An introduction to working therapeutically with clients who have intersex variations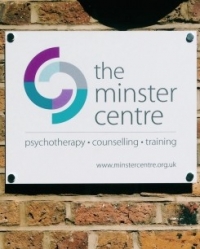 Date & Time:
20th September 2018, 7pm - 9pm
Cost:
£25 (non-members) £20 (members) £16 (MC Students)
Location:
The Minster Centre
20 Lonsdale Road
Queen's Park
London
NW6 6RD
Email organiser
There are over 1.1 million people with intersex variations in the UK, and yet this client group is virtually invisible because of the legacy of harmful medical protocols that shames those born with variations of sex characteristics into silence.
In addition, intersex individuals are often pathologised and misunderstood by medical and psychotherapeutic clinicians. It is vital that adequate therapy is provided for this client group. This seminar is for those in the counselling, psychotherapy and psychological professions, and provides:
An introduction to some of the key elements affecting intersex clients, including current human rights issues.
An introduction to terminologies.
An understanding of some of the different intersex variations, and the subsequent existential challenges.
Speakers
Jane Czyzselska is an integrative psychotherapist working with LGBTIQ and NB people,
as well as cis-gendered heterosexuals, including other intersections such as race, class,
and disability. Jane's 2016 master's research focussed on the lived experience of intersex
clients in therapy. Jane is the former editor of lesbian and bi women's magazine, DIVA.
Valentino Vecchietti is an intersex human rights campaigner, and writer. They have
presented at Intersex Human Rights Conferences internationally. They provide consultation to: LGBT Organisations, Government Equalities, and in the arts for mixed media, film, and theatre. They work with universities to produce projects and research regarding intersex human rights.
Please be aware: This seminar includes a discussion of current unethical medical
protocols in the UK, including non-consensual genital surgeries and sterilisations.
CPD certificates will be provided.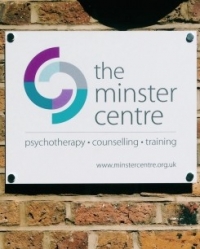 About The Minster Centre Psychotherapy and Counselling Services
The Minster Centre provides professional training in counselling and psychotherapy, and a community-based therapy service. Founded in 1978 as the first integrative training programme in the UK, it has now established itself as the leading Integrative Psychotherapy and Counselling Training Institute in Europe.