>

An introduction to outdoor therapy - Online workshop
An introduction to outdoor therapy - Online workshop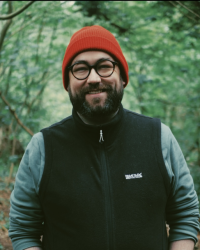 5th December 2020, 12pm - 4pm
I had developed this as an in-person workshop but, due to the restrictions in place, I have been working hard behind the scenes to make an accessible online version.
The workshop will cover:
ethical considerations
safety
privacy
risk assessment
route planning
how to conduct an outdoor therapy session
opening and closing of an outdoor therapy session
how to hold space outdoors
working outdoors vs. working in controlled environments
We will also look at appropriate techniques, tools and how to help the client utilise the environment to facilitate impactful, meaningful and lasting change.
The course will be a combination of individual and group work. There will be time for quiet contemplation, journalling prompts, exploring the use of metaphors and to see how we - as practitioners - relate to the landscape, ways we can offer this to our clients and how this can translate to effective, competent therapeutic work.
Who is this workshop for?
Anyone with an interest in working therapeutically outdoors or anyone with a general interest in the outdoors and they would like to explore this further and/or counsellors, holistic therapists, mental health practitioners, psychotherapists, social workers, therapists and anyone working with clients in a helping role who might want to introduce an outdoor element.
My aim is to run this workshop a minimum of once per season, as the changing of the seasons and the rhythms of nature are important aspects of working outdoors and can offer both client and therapist varied conditions and experiences.
Interested? Contact me for further information or to book.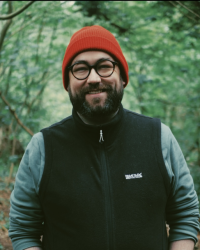 I am an experienced counsellor with a passion for anything 'outdoorsy'. At the beginning of my counselling training I wanted to integrate this passion and connection in to my work and have developed a range of skills, tools and techniques working with clients since 2017 in an outdoor setting.