Cancer
Cancer counselling: Taking care of your mental health through your treatment
Coming to terms with a cancer diagnosis is difficult. Emotions are heightened, and the idea of being in a life-threatening situation can be difficult to cope with.
You may feel that you don't want to burden your family and friends with your problems and fears, but you don't have to bear the emotional issues on your own.
Emily tells us about her experience of counselling and how it helped her during her cancer treatment.
I was diagnosed with cancer at a point in life when you often think you're about to begin many things – begin a marriage, begin being parents (I was pregnant at the time), begin climbing the ladder with work; all new beginnings.
Instead, I found myself in St Mary's hospital in London four times a week for a variety of appointments, treatments, tests and eventually, surgery and chemotherapy. Needless to say, it was a shock. But you get on with it – like most do.
You know you must do the drill to understand your chances of survival. I had a background in the NHS and psychology, which would surely put me in good stead to understand the inner workings of this situation. I'd be like an observer gently watching and working it out as we went along, right? Yet that wasn't the case.
I was a terrible patient with terrible reactions and terrible feelings. At least that's what it felt like. So I took myself to counselling. They had a clinical psychology team at the hospital and I knew it would be something I'd call on frequently.
Jenny was specifically present for the cancer department which is an amazing speciality service to offer. I diligently saw her once a week between chemo sessions and CT scan updates and knew it would form an important part of my healing. This form of emotional support felt like exactly what was needed during a hectic, scary and emotional time.
Counselling during cancer helped me in a number of ways, which may also be beneficial to you:
Counselling gives you someone to specifically talk about your feelings with
With everything that was going on, this felt vitally important. I felt lost, confused and angry and having a non-judgmental space to throw all that out without it hurting or offending someone was such a relief. Then having space to process and reframe it with someone was even more important and a skill I continue to use today.
I had someone to talk to with a speciality in the psychology of cancer
This became more important as time went on, as further tests and procedures took me down a deeper patient route that I wasn't going to get out of any time soon. Knowing you can walk into a room and the person opposite you gets all of that without having to explain it enabled a much easier communication channel. It also meant we got tonnes more time because I didn't need to provide clinical updates at every appointment.
I was able to process the present moment
It's not until afterwards, during the years since, that I was truly able to process everything on reflection. However, having the time to understand it as it was happening was also important, so it didn't feel like I had to open old wounds (pardon the pun) and could build on the talking therapy work I'd done during treatment.
I've since gone on to work with a number of practitioners because I saw I needed support at different stages of my recovery journey – something that isn't uncommon for many cancer survivors.
This person is independent of your life
Many loved ones during cancer are amazing. Some aren't great. Others have no idea what to do. It's no-one's fault, it just happens. So having an independent person, separate from your life, to talk about all of the additional stuff, even the relationships you're also struggling with, makes it a really valuable opportunity to work through the confusion and sadness that can come with those experiences.
I could plan forward and understand my expectations
Although counselling doesn't necessarily plan forward like coaching does, you may get the opportunity to work on your goals and what you want to achieve during or after treatment is over. This became part of my own motivation in how I wanted to be once I felt stronger again, and led to a significant career and house move as a result.
Share this article with a friend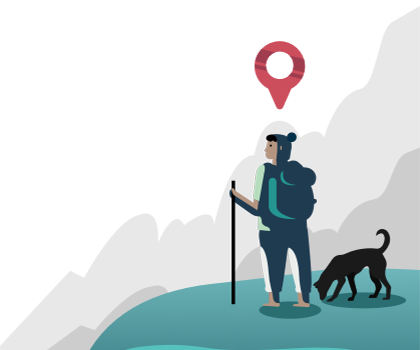 Find a therapist dealing with Cancer