Cancer
Cancer - a therapist's perspective
In the UK, someone is diagnosed with cancer every two minutes. This means that many of us will be touched by cancer at some point in our lives, whether this is ourselves or someone we know. For the majority of people, a diagnosis of cancer brings about many difficult emotions and feelings, regardless of whether it's yourself or someone close to you. The initial shock, fear and grief can be overwhelming and difficult to manage, and can negatively impact mental health.
Cancer stops people in the tracks of their everyday life, and a sudden rollercoaster of a journey begins; of symptoms, hospital appointments, tests, results, more tests, treatment, operations, radiation, toxic drugs, drugs to help, managing side effects, more tests, more treatment, and so on. This new world of cancer and its jargon is hard to navigate, and all the while trying to manage a life that was.
How can counselling help?
Talking to a trained counsellor about feelings as they arise, and having this support on the journey can be of great help and value for people's mental well-being. It will of course not cure cancer, or change what happens, but it can help create the space to explore how you feel.
Cancer also doesn't happen to people in an otherwise quiet life; it happens in the middle of careers, of studying, of being a parent/wife/husband/sibling/grandparent, of wishing to be a parent, at a time of anticipated retirement, in times of other emotional distress, of financial hardship, and just life in general.
People can often find that the cancer status defines them, and induce a loss of control and loss of sense of self, heightened if side effects/treatments affect a person's body image. Counselling can help you explore the impact that cancer has, and work through the sense of loss and grief experienced by some people. 
Developing a relationship of trust is vital in my counselling work, to enable people to open up and explore such difficult and painful issues. And, so, I like to understand my clients and who they are in the world first. This can help us explore how cancer is impacting them as an individual. For example, a young woman having to face cancer impacting their fertility has many different concerns to someone in retirement.
My philosophy is to be open and warm and to allow people to feel they can be honest about their feelings and emotions, no matter how difficult. In this respect, I do not work within a constrained counselling framework and prefer to work to people's needs, using the skills that I have.
The impact of cancer can be felt in all relationships, and be difficult to manage at times, and people can often feel a burden to their family and friends.
Counselling can offer a safe, confidential and non-judgemental space to talk things through, and hopefully bring a sense of relief, when everyday life feels turned upside down. 

After treatment has ended
The cancer journey changes people, both physically and emotionally, and often the aftermath of cancer can be as equally as difficult and emotional a time as diagnosis. If you've had treatment, you may see the end as something to reach for and celebrate, along with others. But, often, this is a time of new challenges and returning to what you see as 'normal' is often harder than anticipated. Returning to life as it was with its existing pressures, along with managing the uncertainty of cancer returning, or managing to live with cancer, can be overwhelming. 
Feelings of hopelessness and uncertainty around survival and death can also have a detrimental impact on well-being. Counselling can help to talk these things through and be a beneficial and essential support at this time, as sometimes family and friends see you in recovery and believe you may feel better.
My own experience
As well as counselling experience, I have over two decades of experience as a specialist cancer nurse. This can offer a unique insight into the cancer pathway, which I believe can also help people.
The work is special, but absorbing pain from my clients can be difficult and challenging at times, and so self-care is important to ensure that I am always able to offer my best and be present with clients. This is important before sessions, and in the times in between. In this regard, my own physical and mental health is important to me, as is supervision, peer support, and continual reflection on my practice.
Learning about myself from my clients, in order to better help my clients, is a constant process. I will be honest and say I am not perfect at mindfulness but, before each session, I always attempt to shut down internal noise from life in order to focus 100%. Not being hungry or tired is also really important to me, and running is an integral part of my life. 
I view the counselling relationship as a special one and sometimes difficult to articulate, but I will always feel privileged when people feel able to open up and share what is so difficult for them, and to see when it helps and people leave counselling in a different space to when they started.
Share this article with a friend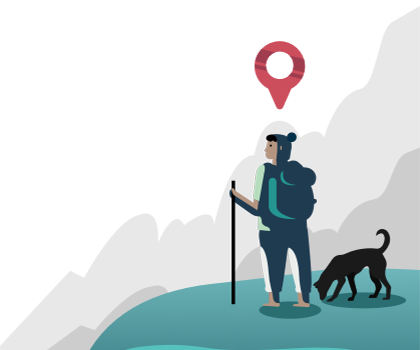 Find a therapist dealing with Cancer