Mental health
Counselling Directory at the Mind Media Awards
Counselling Directory sponsored the digital champion category at the Virgin Money Giving Mind Media Awards, which celebrates 'honest, accurate and sensitive portrayals of mental health in the media'.
The awards ceremony at Odeon Leicester Square was hosted by Fearne Cotton and included a special award presented by HRH Prince Harry. Mind president Stephen Fry gave inspiring opening and closing remarks in an evening focusing on the good work that has been done to promote discussions on mental health.
Documentaries, films, news, radio, entertainment and individual mental health campaigners were celebrated throughout the evening, featuring bold work done by so many who strive to spark conversations on mental health throughout the country, in what HRH Prince Harry called an "extraordinary year in mental health journalism".
The digital champion award category included some inspiring nominees doing outstanding work in mental health. The nominees included Claire Eastham who blogs about her experience with panic disorder and social anxiety on her blog All Mad Here; Destiny Blue, whose popular art resonates with people all around the world who experience suicidal feelings; Rosie Cappuccino, whose blog about Borderline Personality Disorder and mental health increases public understanding of the condition and helps others dealing with BPD; Ian Boldsworth, who discusses mental health with his friends and guests on The Mental Podcast and Peter Thompson, who ran 44 marathons in 44 countries in 44 days in aid of mental health.
Counselling Directory founder Aimi Maunders presented the award, along with Juno Dawson and Rosey Adams. Ian, who received the digital champion award, said in his acceptance speech that if the award weren't metal he would cut it and share it with the other nominees. "The whole evening was overwhelming and positive and I was very grateful to be recognised in such a kind way", he said after the awards evening.
HRH Prince Harry presented the 'Speaking Out' award to the Mind Over Marathon runners in a moving speech about the documentary and its brave participants, as well as the state of mental health in the UK.
"After decades of hard work from dedicated campaigners, people seemed ready for a different kind of conversation on mental health. Everyone was tired of stigma and scare stories around mental illness, and they were frustrated it was always being written up in a negative way. They saw that their children were emotionally open in new ways that seemed positive and empowering. Finally, we were all beginning to grasp that mental fitness was an issue worth talking about for every one of us. They were ready for a truly national conversation on mental health."
"And with the help of people in this room, that's exactly what we have had. In classrooms, in workplaces, around the dinner table, between friends and even between strangers. People are now really talking about their own well-being and how to help those around them. And while just talking doesn't cure all ills, we are now shattering the silence that was a real barrier to progress".
And while grateful to the media for promoting the campaign, HRH said the biggest thanks goes to the British public. "You embraced it, you engaged with it and you normalised it. I'm sure millions of you were surprised by how many people around you had suffered without you knowing. And at the same time, what a relief it was that you were now able to share your own hardships and experiences. Whether you were the talker or the listener, we have all learned a great deal about ourselves and become better people for it".
Although the evening celebrated the great work that is being done in mental health, the underlying message throughout the night was that more still needs to be done to break down the stigma surrounding mental health.
Digital champion award winner Ian was one of many who pointed out that, although it's great to celebrate the positive ways mental health is being portrayed in the media, it's not an issue that everyone can just shut off from.
"The majority of nominees that evening were people doing great, positive work in the media who are able to stop working on it at half five and switch off".
He said himself and the other nominees in the digital champion award category, "don't get to switch it off".
Share this article with a friend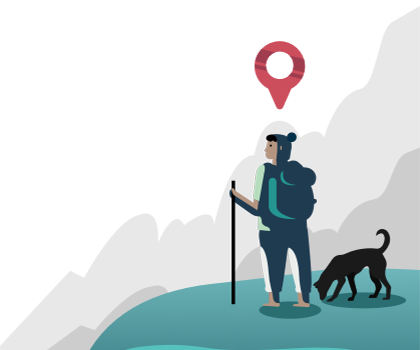 Find a therapist dealing with Mental health