Mental health
New mental health disclosure advice issued
A new list of factors must now be considered before mental health crises are disclosed within employer background checks. Police will now have to look at how long ago the detention under the Mental Health Act took place before they make a decision on disclosure.
The issued advice will cover Disclosure and Barring Service checks (previously CRB checks).
Karen Bradley, Home Office minister, said this new advice looks to make the existing system fairer without compromising on protection.
"It is important that checks provide employers with the information they need to protect children and vulnerable groups."
"At the same time, police disclosure of information relating to mental ill health can have a significant impact on the lives of those concerned, including their employment opportunities."
The new advice, which was issued on Monday by the Home Office, states the following:
Being detained under the Mental Health Act does not constitute a criminal investigation and is therefore unlikely to warrant disclosure.
The behaviour of the person in question during the incident needs to be a 'key consideration' when assessing. This includes whether or not the person involved presented a risk to other people and whether or not they have been involved in multiple incidents.
When the incident took place will now be an 'important factor'. When the event took place a long time ago, police officers should allow the applicant the opportunity to make representation about their current mental health.
If it is decided that the information will be disclosed, the certificate should offer an explanation so the employer can better understand the relevance of the information.
Alistair Burt, community and social care minister, has said these guidelines will help stop people from being stigmatised when trying to find work. He went on to explain that having a mental illness is not a crime and that medical health would never be flagged to an employer, "so it's right that we make the same true for someone who's had a mental health crisis."
The guidelines have been welcomed by chief executive of mental health charity Mind, Paul Farmer who commented to say:
"There is no reason why having a mental health problem or having been previously detained under the Mental Health Act should necessarily be a red flag when it comes to DBS checks."
Share this article with a friend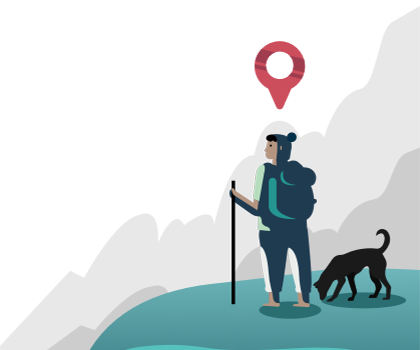 Find a therapist dealing with Mental health