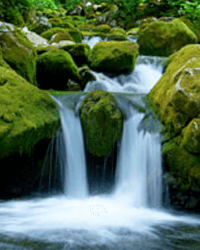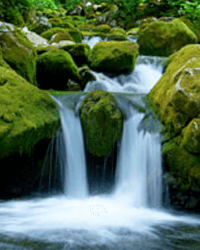 Supervisor Profile
Ellen Daly

Verified Professional

Every professional displayed on Counselling Directory has been independently verified by our team to ensure they have suitable credentials to practise.
BACP Accredited Counsellor/Psychotherapist. Qualified Supervisor
Supervision details
I am a qualified Counselling Supervisor with over twenty  years' counselling experience.  I have had my own private practice since 1998 and  have experience of counselling within education, industry, NHS and the voluntary sector.  Why I work as a supervisor I am perhaps a little unusual as a fairly recently qualified supervisor (9 years ago), because I have been a qualified and practising counsellor for over 24 years.   I wanted to be an experienced therapist before offering supervision.   I was a teacher prior to becoming a counsellor and I have always loved learning, whether that was learning myself or seeing that process occur in others.  Supervision is not teaching, and I have no desire to teach my supervisees  but supervision does offer support, encouragement, confidentiality, challenge and a safe place for the counsellor to speak openly about their work and how that work affects them.   I do believe that such an experience will also lead to learning, both professionally and personally. I  feel that I now have a breadth and depth of experience which I can offer to my supervisees.   My various work experiences within education, industry, NHS and the voluntary sector, as well as my private practice, have given me insight into how the profession can be perceived and potential organisational issues.    I am well aware of the personal challenges of sitting with clients in all kinds of distress and how our own self-awareness and self-care is a consistent priority if we are to be at our best.  In essence, I find my own supervision to be an extremely valuable, clarifying and enriching part of my working life and would like to offer that experience to others. How I work as a Supervisor As a person-centred practitioner, I work with the core conditions, and whatever the supervisee needs or is troubled by is what we work with, whether that is client work, ethical questions, organisational difficulties or personal issues encroaching on their practice.    As a structure for supervision to be aware of and to draw upon when appropriate, I find the seven-eyed model of supervision useful and comprehensive.   Supervision is a collaboration, but is focused on maintaining and improving the skills, awareness and expertise of the supervisee, enhancing their learning and providing an opportunity for them to gain greater insight into their own processes, blocks and development. I offer a supportive space, where there is room to discuss client work, look at personal, professional and organisational issues impacting on that work, and address ethical issues as they arise.  This may include reference to BACP codes of practice to ensure the integrity of the work and build confidence and clarity about ethical issues.   Supervision gives practitioners  precious time and space, where they can openly discuss anything troubling them, from overviewing their caseload as a whole, to focusing in on small personal details, nuances and intuitive sensing about a client.     I offer my supervisees a strong, positive foundation and reference point, a useful, accepting space and resource, which supports and hopefully enhances, their career. If potential supervisees would like to discuss their supervision requirements with me, I offer a free informal introductory meeting.   
View full profile