Therapists share rise in finance-related anxiety
With pressures around the cost of living crisis rising, new data from Counselling Directory suggests that people's mental health could suffer greatly as a result.
The directory, which lists over 20,000 therapists from across the UK, surveyed mental health professionals about the issues that are being raised in the therapy room centering around finances.
Findings from the survey
70% of therapists have had an increase in conversations around the cost of living crisis with their clients.
47% of therapists have noticed a negative impact on their clients mental health due to the cost of living crisis.
56% of therapists have noted an increase in anxiety problems, which they perceive to be as a result of the cost of living crisis.
---
The other key issues shared in survey responses
1. Access to therapy
Therapists were concerned about people being financially able to access the private mental health support they need in this difficult time when NHS support isn't available in a timely or consistent manner. 
2. Anxiety and uncertainty around finances
Uncertainty, many therapists noted, has been a huge issue over the past two and a half years "There is also an impact on a more general, perhaps existential level. With the cost of living crisis increasing clients' sense of powerlessness/fear in a world that is facing many other challenges, including climate change, war and challenging political climates", explained one therapist (anonymously).
3. Young people's mental health
A number of therapists reported the additional stresses unintentionally placed on young people. One therapist explained: "I am finding the financial concerns amongst parents are impacting this client group. Financial difficulties are resulting in the withdrawal of family activities, treats, and pocket money. These are enjoyable experiences now unavailable, along with the tension of reducing the use of hot water and heating in the family home. Teenagers especially struggle with these changes eg: showers, baths usage monitored."
Other notable topics include an increase in gambling as a result of the cost of living crisis, Counselling Directory's information resource on gambling has been one of the most popular information resources on the website in September and October with almost 18k people seeking out information from this page
• 600 UK-based therapists responded to the survey
---
Counselling Directory is part of the Happiful family with sister sites; Life Coach Directory, Hypnotherapy Directory, Therapy Directory and Nutritionist Resource and Happiful Magazine. Counselling Directory has been helping connect people with the help they need since 2005. Listing more than 20,000 professional counsellors and psychotherapists nationwide, everyone has the opportunity to find mental health support. Counselling Directory also provides helpful information on therapy types and common mental health concerns, articles from qualified therapists, as well as public and professional events.
Share this article with a friend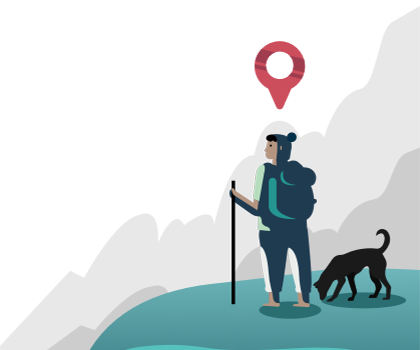 Find the right counsellor or therapist for you