Calls for men to seek mental health support
In recent years, an increasing number of high profile figures including Prince Harry, David Harewood, Professor Green, Raheem Sterling and Roman Kemp have publicly spoken out about men's mental health and the continued need for conversations, the de-stigmatisation of mental illness, and to encourage people to seek mental health support.
Key findings:
5 year anniversary report by Happiful highlights that men continue to seek less mental help support than women
Five of Happiful's six platforms have seen an increase in men seeking information and support since the pandemic began
The biggest topic for men to seek help and information on was gambling addiction
We need to continue to encourage men to seek mental health and addiction support
---
A recent report produced to mark the five year anniversary of Happiful Magazine found that five of Happiful's six platforms* have seen an increase in men seeking information and support since the pandemic. Counselling Directory (established in 2005), in particular, saw a 7% increase in men looking for information since the pandemic.*
Out of those men seeking support on Counselling Directory, the top searches were**:
Overcoming gambling
Person-centred therapy
Can a relationship survive without intimacy?
What is counselling?
Transactional analysis (a fundamental therapy for well-being and for helping individuals to reach their full potential in all aspects of life.)
It's clear that overcoming gambling has been a struggle for many men who have visited the site and seeking professional help is highly recommended, as gambling addiction can see individuals carrying shame and secrecy around this impulse control behaviour.
Searches around relationships and intimacy have increased amongst all gender identifications since the pandemic in March 2020, suggesting that the lockdown has had a detrimental impact on intimacy.
---
We need to encourage more men to seek support
Despite the increasing amount of awareness behind men's mental health, it's clear that men still aren't seeking the help they need when compared to statistics for women's searches.
Figures from across the Happiful directories** show an overwhelming majority of individuals seeking mental health and general wellbeing support and information are female, at 65% of all users.
Counselling Directory member John-Paul Davies talks about the importance of men seeking help:
"Despite having as much need and capacity for the benefits of more mental health awareness, men have historically been less likely to seek out therapy than women. They're also more likely to have been encouraged by someone else to come when they do. Reasons include the mixed messages they get around vulnerability and intimacy, the importance of having to be seen to 'know' in relationships, social relationships that can aggravate emotional distress rather than regulate them and because their common sources of self-worth, like winning and status, can directly conflict with connected relationships."
"Men might also have more of a tendency to sit in surface anger than their underlying fear and sadness, sometimes externalising it as aggression, both of which can work against them in relationships."
---
*Data sourced using Google Analytics for Counselling Directory and Happiful sites for 1 January 2017 – 31 December 2021. Additional data was sourced using Google Search Console in January 2022, for 1 January 2021 – 31 December 2021 across all Happiful family sites.
Contact alice.greedus@counselling-directory.org.uk for questions or a full copy of the whitepaper or for requests for interviews or comments.
---
About Happiful
The data and insights from this release are from Happiful's latest White Paper, which has been produced by Happiful to mark the fifth anniversary of Happiful Magazine. Happiful Magazine launched on 20 March 2017, the International Day of Happiness. Happiful helps people find the help they need and is now read worldwide. Happiful is sent to 121,000 digital subscribers for free every month and can also be read on Happiful's free app, as well as bought in hard copy.
**Happiful is a family of mental health and wellbeing resources, including Happiful Magazine, the free Happiful App, Counselling Directory (established in 2005 by sisters Aimi and Emma), Life Coach Directory, Nutritionist Resource, Therapy Directory and Hypnotherapy Directory.
Happiful exists to support others, continually challenge stigma around mental health and mental illness, and to promote wellbeing.
To read more about mental health and wellbeing, visit the app store and download the Happiful app.
Share this article with a friend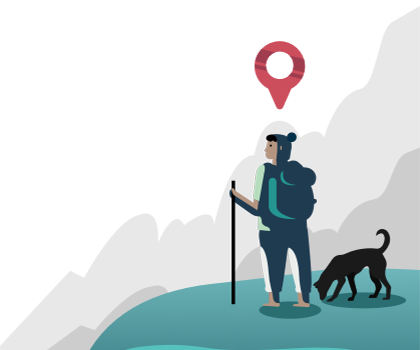 Find the right counsellor or therapist for you