Addiction
Counselling Directory sees increase in those looking for gambling support
Counselling Directory reveals new data that shows more people looking for support with gambling addictions. The website which helps members of the public connect with therapists and get the help they need has seen a 58% upsurge in people searching for terms including "how to overcome a gambling addiction".
Further data reveals more males (57%) than females (43%) were looking for advice and support with gambling. When broken down by age group, the highest percentage of people looking for help were those aged 25-34 (28%), this age bracket were also the group who were more likely to contact a private therapist for help. 18-24 year olds (23%) followed, then 35-44 year olds (21%)*.
Smashing the stigma 
Andrew Harvey, a Psychotherapeutic Counsellor specialising in addiction and member of the Counselling Directory explains why a gambling addiction can be so difficult to escape. "Gambling addictions can go on in the background for a long time, without anyone around the person struggling with compulsion even noticing, unlike drugs and drink, the effects are less noticeable. In this way, someone might be in a lot of difficulty before anyone around them notices. 
"Also, gambling sites are so accessible, for people with addiction, it's like carrying access to your addiction 24/7 around in your pocket, it's there on your phone."
Secrecy and shame around compulsions and debt can trigger poor mental health and it's important for those affected to seek support as soon as possible. 
"Reach out, and reach out now, it can be tempting to put this off but now is always the best time. Even if you feel that you might not be addicted, if it's problematic, then it's time to address it. A feature of addiction can be denial, this makes it hard to self-evaluate, and is often the reason people don't address it sooner." explains Andrew.
---
Reasons to get help
Andrew adds: "Therapy is an opportunity to stop problematic gambling, achieve long-term recovery and importantly, for some, address the underlying issues that may have led to or maintain the problematic gambling. These issues can vary from person to person, but they might include trauma, difficulties regulating one's emotions, difficulties in relationships with others, unprocessed difficult life events and dealing with stress in the here and now, anyone or these or a combination can be at the root of any addiction, including gambling."
---
Counselling Directory offers access to over 24,000 therapists. 
GamCare (0808 8020 133) and Samaritans (116 123) can also help people for free.
Access online private counselling or in-person therapy with a UK therapist specialising in gambling on Counselling Directory.
*Comparing the past three months (July - September 2022) to the same three months in 2021.
Photo by Brett Jordan on Unsplash
Share this article with a friend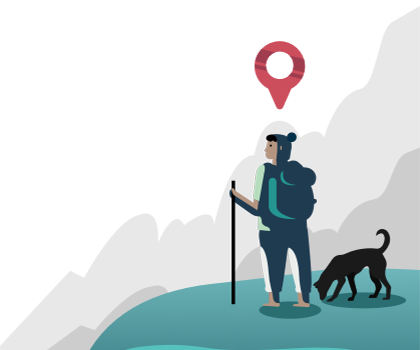 Find the right counsellor or therapist for you