Happiful and Counselling Directory's I am. I have featured in PodPod
Happiful and Counselling Directory's podcast has been featured on PodPod, a leading voice in the audio industry. The article shares news regarding the launch of season ten of I am. I have, including upcoming episodes with Counselling Directory members and other professionals from Happiful's wellbeing community. 
Visit PodPod to read the full article.
About I am. I have
I am. I have holds space for guests to share who they really are, the passions and experiences that have shaped their lives to date and responses to their own mental health. 
Previous guests include actor David Harewood, TV's Jay Blades, leading nutritionist Rhiannon Lambert, musicians Professor Green, Dr Alex George, artist and activist Rose McGowan and Happy Places' Fearne Cotton. There are over 120 past episodes to choose from. 
On I am. I have - How it Helps episodes, Happiful's professionals (including therapists, life coaches and hypnotherapists) share how different types of therapy can help with a range of challenges.
Previous guests include Counselling Directory members Dr Lee Valls, Charlene Douglas, Billie Dunlevy, Noel Bell and Lohani Noor. 
Happiful's podcast I am. I have launched in January 2019 and received the IPPA's Podcast of the Year award in the same year. I am. I have is produced by Happiful's Lucy Donoughue, who is also the host.
Speaking about the new season, Lucy said  "I am. I have is a pleasure to produce and it's a privilege to hear from so many people in the public eye, who are willing to talk about their own lives and mental health to help others.
"The podcast's aim is to share the message that we are not alone in our experiences, although they may be different, that we are more than our mental health challenges and that each of us - despite how it looks from the outside or on social media - are complex, wonderful and sometimes messy human beings, sharing this lifetime together. 
Happiful's overarching mission is to help people find the help they need with their mental health and I am. I have reiterates the fact that it's ok to need support and to ask for it too.
In this season, we hear from self-love writer Vex King and professional dancer Dianne Buswell, as well as Happiful's wellbeing professionals discussing depression, anger, EFT, ADHD coaching and more.
If you are a journalist looking for further information about Happiful and Counselling Directory's podcast, you can reach out to our press team at press@counselling-directory.org.uk.
Share this article with a friend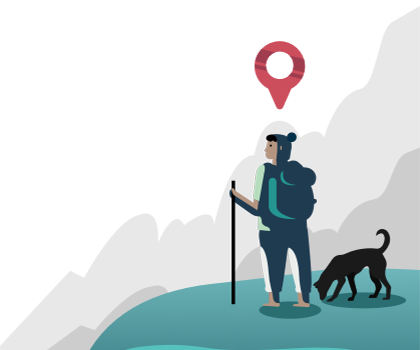 Find the right counsellor or therapist for you