Mental health tsunami
It can be challenging to collaborate with people, establish trust, define boundaries, and listen to their needs and wants. It may be intimidating for counsellors and clients alike.
The current times (too many to mention here) have brought about a heightened state of emotional need. Debilitating mental health presentations such as anxiety, mood changes, and depression are presented to me on a daily basis.
There has never been a greater need for kindness, understanding, and acceptance. Physical illness requires treatment in the same way that physical aches and pains do. It is necessary to prevent the tsunami of mental health presentations that are sweeping the country.
We can also triage our mental health. An ethical and qualified counsellor can help us develop resilience, courage, and coping strategies, in short, a way out of the flood, onto the banks.
It is similar to visiting a walk-in clinic in order to manage mental health. If you feel unwell, you should consult a medical professional for an assessment and treatment.
In addition, a counsellor may be able to provide assistance with the internal struggles that some of us experience. By doing so, we will be able to address and possibly support conditions such as anxiety, depression, social anxiety, and LGBTQIA+ presentation. 
In essence, it is simply a matter of meeting a need that is not visible but manifests in so many different ways. Talk to someone who can listen, empathise, and accept the hidden illness that plagues many people in our society today.
A well-known theorist Carl Rogers once stated that the paradox is that when we accept who we are, we can change. Reflecting on his statement, this is an absolute truth. My opinion is that many of us overlook the possibility of knowing what we are, what ails us, and how we can begin to address these problems. 
Several of us have the opportunity to address the hidden, resolve the problematic, and resolve unfinished business in a confidential setting. Through counselling, we can gain access to these unheard stories, events, and issues with empathy, acceptance, and genuineness. There are many factors that contribute to the way we feel mentally today, such as events from the past, childhood experiences, and socioeconomic factors, yet the stigma still persists that most of us neglect our mental wellbeing and capacity.
It is not necessary for you to endure the tsunami alone. Get in touch with us, we are here to assist you in dealing with what remains hidden but affects so many aspects of our lives. In order for us to initiate the changes we desire and deserve, we must take care of ourselves and, as Mr Rogers emphasises, accept who we are. 
As a counsellor, I have witnessed changes, transformations, and the emergence of hidden threats that many of us face. The use of counselling is recommended to anyone contemplating addressing their mental health needs. Counselling through a platform such as this or many others is a discrete and confidential way to address your concerns.
Share this article with a friend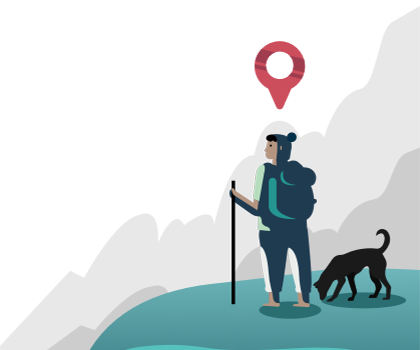 Find the right counsellor or therapist for you