Anxiety
Coronavirus anxiety, isolation, treatment - the emotional impact
Whoever you are, wherever you live, at the time of writing this article, coronavirus is a rapidly unfolding reality. Apart from the physical consequences of the virus, there are emotional and mental implications. 
What can be the emotional and mental impact of coronavirus or COVID-19?
How can you prepare?
And how can you cope with coronavirus anxiety, isolation, quarantine and treatment?
The emotional and mental impact of coronavirus
At present, the coronavirus landscape is changing rapidly, which can lead to uncertainty, anxiety, panic and a sense of loss of control - over our wellbeing, physical, social and financial security. We may be concerned for ourselves and the welfare of others who may depend on us. We may have pre-existing health conditions or our age may place us at special risk.
Overall, the coronavirus situation has all the ingredients for a highly stressful experience, whether we catch the virus or not. If you go through isolation, quarantine or treatment the above anxieties will only be enhanced. There is potential for claustrophobia, anxiety, panic attacks, depression, loneliness, boredom, hopelessness, stress, physical implications of lack of exercise, lack of structure and a loss of predictability and safety.
How to prepare for the emotional and mental impact of coronavirus?
Have a mental and emotional first aid kit.
If you are prone to anxiety and depression, then you may already have developed some coping strategies. If you are currently receiving support or seeing a counsellor or therapist, then use the time to discuss and rehearse what you need to help stay calm and keep things in proportion. If you feel you are starting from zero, then do not worry. Here are some ideas to get you started.
Explore techniques that can help calm you down, soothe anxiety and help you reframe negative thinking, such as:
breathing techniques
mindfulness
affirmations
keeping a diary
chanting
exercise
meditation
positive thinking
spending time outdoors (if you can)
listening to meaningful music
reading
Sometimes in life, unexpected and extreme situations can make us try out new things. Try and have an open mind. YouTube can be a good source of information, with many free example videos for some of what I have mentioned here.
On a very practical level, try and reduce the unknown as best as you can, while balancing the need for information with avoiding anxiety and panic. Some people manage anxiety and a sense of lack of control by being prepared for worst-case scenarios. For others, this is a no go. You need to decide what is best for you.
Be aware of the latest health and travel advice. Be prepared for future scenarios in a way that makes you feel safe and comfortable. Review your own plans for socialising, travelling and such.
Some people plan for emergencies and have designed a list of must-haves if they need to go to a hospital, and have already discussed practical arrangements for looking after family members, pets, homes etc.
Again, this may sound worrying, but it might just be another area to have thought about, so you can tick it off the list in the knowledge you know what to do, if such circumstances should arise.
If you are receiving medical treatment for other conditions, then speak with your medical team about any practical impacts the coronavirus outbreak may have for you. Also, be sure you have sufficient medication at home.
How to take care if you go through self-isolation, quarantine or treatment?
If you find yourself going through any of the above, then your daily life will become very restricted. Your mental outlook on life will be very important to help manage anxiety, depression and stress. 
Being prepared along the lines of what I mentioned above can be of key support, because you will have some tools to help stay calm.
Ensure that you create a realistic and helpful daily routine and structure to your day, and stick to it.
Have regular times for getting up and going to bed as well as meal times.
Change your clothes regularly and do not wear your bedclothes throughout the day.
Personal hygiene and keeping your living space clean and uncluttered will be essential.
Eat healthily and in line with the limited exercise you may have.
Build regular exercise into your day.
Have fresh air if you can open windows or have a safe outdoor space.
Do not spend excessive time online (eg gaming). 
Do keep in touch with others and keep connected.
Keep a journal.
Set yourself tasks and goals.
Look at the time you have as an opportunity to learn a new skill.
In summary
No-one (me included) wants to be affected by coronavirus and most of us do not want to have to consider most of of the things I have outlined here. We all would like to carry on with our plans, hopes and dreams. But these are challenging times, which can play on our minds. Yet, our minds are the most important tool we have to make choices and decisions for how we want to cope.
If you are struggling now or in the future, then also consider reaching out to suitably qualified counsellors or therapists who offer online support.
You can find more information about how the coronavirus may impact you, how to cope with anxiety, hopelessness and more on my website KarinSieger.com.
Share this article with a friend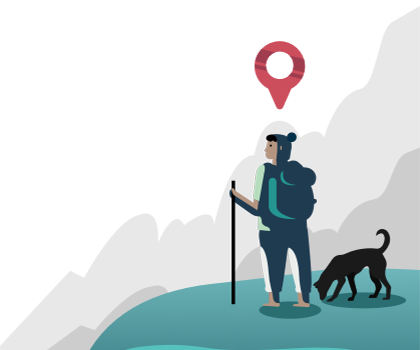 Find a therapist dealing with Anxiety