Home

>

Working with suicidal clients
Working with suicidal clients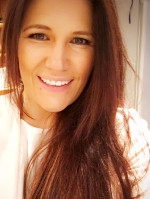 Phone:
01634 926 305 / 07713254077
Date & Time:
24th May 2019, 10am - 2pm
Location:
The crown at upchurch
9 The St
Upchurch
Sittingbourne
ME9 7EU
Email organiser
Course overview:
Working with a client's suicidal ideation can be a very scary prospect for many counsellors. During this course we will cover working with and assessing risk, exploring your own views on suicide and understanding how to use safety plans with clients. 
This is a 4 hour CPD and certificates will be issued. 
10am-2pm with a small break.
Refreshments will be provided at 9.45am and also at break time. 
For a booking form please message me or email me at info@kentcounsellingservices.co.uk you can also email my admin for a form at kelsiekcs@outlook.com 
Learning outcomes:
By the end of this course participants will be able to:
Have an understanding of their own thoughts on suicide 
Know how to assess suicidal risk with clients and explore protective factors.
Understand how to implement and use suicidal safety plans. 
About the trainers:
Fiona Gunasekara is an experienced integrative counsellor and supervisor. She has been the manager of West Kent Alcohol Service (Kentward Trust) and has worked for KCA as a service manager for 12 years. She has also worked as a counsellor at Dorton College (RLSB) for the past eight years. She currently works in a private practice. During her career she has worked with many suicidal client's and supervised others working with this client group. 
Fiona is a Safeguarding Children's Board Certified Trainer and has delivered training for over 15 years on a variety of topics. She also is a BACP (accred) counsellor.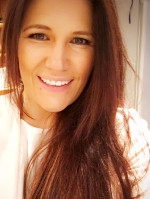 About Jodie Sturges
Please contact me for a booking form.

I have been in private practice for over five years for adults, young people and children. I am a counselling tutor. I have worked in schools and for other agencies over the years.