Home

>

Women's survivors psycho-educational group course
Women's survivors psycho-educational group course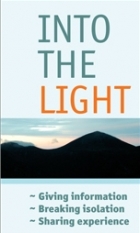 Date & Time:
18th March - 13th May 2020, 7pm - 9.30pm
Cost:
£30 or subsidised places at £20/£10 per group
Email organiser
This is an opportunity for female survivors of sexual abuse to be part of a group, receive information, and work on some issues they may like to address in a supportive atmosphere. We have also found that receiving psychoeducation for many clients does cut down counselling time.
Benefits of attending the course include;
meeting other survivors in a safe, caring environment
gaining information and empowerment from relevant topics for survivors
receiving support from trained counsellors/facilitators
the opportunity of forming deep, lasting friendships
We look at a different topic each week, and there is time for discussion and sharing our experiences and feelings. Topics include shame, anger, sexuality empowerment, and healthy relationships.
Places are limited to six-eight women.
Fees are £30 per session but we do have MOPAC-funded subsidies for this course so we can offer a lower rate down to £10 or £20 per session.
Past group members have found the course very helpful to them, and some of the feedback we have had includes;
"The course was pivotal in my journey of recovery from sexual abuse."
"The group helped me put in place strategies of self-care for the first time."
"I was able to identify the effects of the abuse and it was such a relief to hear others had been through similar experiences."
For more information, email us at info@intothelight.org.uk.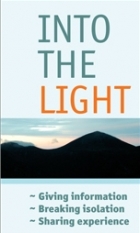 About Into The Light
Into The Light is a not for profit project CIC that was founded in 1993 and offers counselling, support and resources to Survivors of sexual abuse and those that support them. We have been running Women's Survivors groups for over 25 years. 100% of the women attending courses in 2019 said they had improved confidence, esteem, and mental health.