>

Tavistock Relationships Autumn conference - London 2019:...
Tavistock Relationships Autumn conference - London 2019: There's no place like home
23rd November 2019, 9.30am - 5.30pm
£130 (£120 if booked and paid for by 12th October 2019)
Hallam Street, London, W1W 6JL
At this day-long conference, we will consider the idea of home and what it means at this particular point in our history when British society feels fractured, and a binary politics of European identity has replaced the traditional political discourse. Many of us are wrestling with ideas about home and belonging, and wondering how to locate ourselves with our national story.
This multi-disciplinary event will bring together speakers from psychoanalysis as well as related fields to consider the idea of home. We will address the myriad ways of conceptualising the homes we create in the mind, as well as in the consulting room, and the meaning of home for the intimate couple relationship, the institutional focus of Tavistock Relationships.
Speakers
Margot Waddell, Child Analyst and Fellow of the Institute of Psychoanalysis, will present psychoanalytic and literary reflections on what we mean by 'being a couple'.
Rachel Cusk, novelist and writer, will present her thoughts on making a home, taken from her new book, Coventry, and will discuss her life in writing.
Dr Valerie Sinason, Child Psychotherapist and Adult Psychoanalyst, will address the idea of home and the refugee and disability experience.
Joshua Durban, a Training Child and Adult Psychoanalyst, will talk about hard ideologies as an attack against sanity as a home. 
Catriona Wrottesley, Couple Psychoanalytic Psychotherapist and Head of Studies at Tavistock Relationships, will discuss nostalgia in the couple relationship.
Andrew Balfour, Clinical Psychologist and Psychoanalytic Psychotherapist and CEO of Tavistock Relationships, will talk about homecoming and the home in the mind.
Book here: https://tavistockrelationships.ac.uk/forthcoming-events/1241-psychoanalysis-home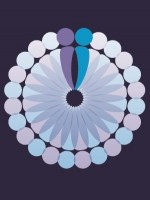 Tavistock Relationships is an internationally-renowned charity for advanced practice, training and research to support couples, individuals and families.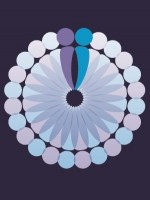 Hosted by

Tavistock Relationships