>

Online group therapy: Understand yourself by relating to...
Online group therapy: Understand yourself by relating to others
Humans are social creatures. We're hardwired for connection. 
About this event
Group therapy is a powerful experience for those wishing to understand themselves by relating to others. Group therapy can help with:
personal Development
anxiety
depression
loneliness
loss of meaning or sense of purpose
shame
difficulty speaking, working or being in groups
concerns around relating to others or
expression of feelings
Through sharing your story with others, exploring how your narrative came to be and experiences that informed it, you can find insight and increase self-awareness.
The group permits and encourages developing new ways of being, testing and trying out how we relate to others.
Group therapy 'works' by forming solid, genuine attachments and understanding ourselves in relation to others - promoting reflection, self-awareness, connection and growth.
Who is the group for?
The group is open to everyone and anyone - with or without experience of therapy or groups, trainee and qualified therapists, anyone over the age of 18.
Session details
Each session begins at 7 pm and finishes at 8.30 pm. The first and last 15 minutes of each session will consist of a 'check-in/check-out'.
The group is limited to a maximum of 7 participants.
Cost is £25 per person per week.
The sessions will run every Weds from 12th August 2020.
The group is closed from 12th August - which means no additional members can join after this date. This is to ensure that group dynamics fully form. I ask that you're able to commit to 12 consecutive sessions. Places are allocated on a first-come, first-served basis.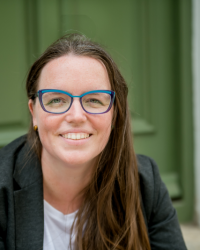 I'm a Humanistic therapist, meaning my specialism is the human experience. I am informed by humanistic philosophy, Gestalt, Person-centred and TA theory. I believe every person has worth, the right to autonomy (to decide their own future) and that a person should feel safe and secure in order to explore their sense of self. A warm welcome awaits.