Home

>

Nurturing ourselves - the how of loving self-care (6...
Nurturing ourselves - the how of loving self-care (6 sessions)
Date & Time:
18th April - 20th June 2018, 9.30am - 12pm
Location:
Therapy Cabin, Queen's Wood
42 Muswell Hill Road
London
N10 3JP
Email organiser
'You, yourself, as much as anybody in the entire universe, deserve your love and affection' - Buddha
Do you find it easier to give than receive?
Do you use your energy to tend to the needs of others?
Do you struggle to make schedules and boundaries that work for you?
Often we are more generous with others than with ourselves. Amidst the many demands of our busy lives, we may put ourselves at the bottom of our to-do list, bringing only what is left when the tasks of the day have been accomplished and needs of others tended to. In so doing, we sell ourselves short.
In this workshop we'll explore a different way of being. One where we know, honour and nurture ourselves. We will work with:
Our own patterns around giving and receiving care.
Behaviours and beliefs which get in the way of our loving self-care.
How to deepen our understanding of our own needs, wants and desires and discover how we can best respond to them.
We will work with discussion, reflection, meditation and creativity. Using our location in the beautiful woods we'll also draw inspiration and teaching from nature. There will be suggestions of how to continue these explorations between sessions so we can make meaningful changes and really weave self-care into our daily lives.
We will meet on six Wednesday mornings from 9.30-12.00 on 18th April, 2nd May, 16th May, 30th May, 13th June and 20th June.
If you're interested in joining this group, please drop me a line on contact@cdebtherapy.com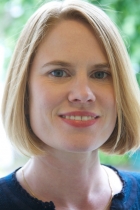 About Claire De Boursac
Claire de Boursac is a Humanistic Psychotherapist (BACP reg) with a particular interest in self-esteem, self-care and supporting people to live full and satisfying lives. Alongside her therapy practice she works to support wellbeing through meditation, nature-therapy and forest bathing.