>

Introduction to counselling in St Albans
Introduction to counselling in St Albans
28th February - 3rd April 2020, 10am - 12pm
St Albans Training Centre, 1 College Yard, St Albans, AL3 4PA
Not just for those looking to pursue a career in counselling.
Learning counselling skills is beneficial to any area of life whether for personal development or as a vocation. The introduction to counselling course is open to anyone and the skills acquired throughout the course are transferable.
This interactive course benefits those who are responsible for others in any role including managers, team workers, teachers, parents, and carers. Whether working in private or public health, nursing, caring, counselling, mental health, teaching, mentoring, guidance, customer services, human resources, management, or pastoral areas.
It may dispel myths and preconceived ideas you may have had about counselling. You may be inspired to learn more about yourself and possibly look to seek your own therapy.
Our six-week (12-hour) course provides a good grounding in key topics in counselling, including its cultural and historical origins; different theoretical orientations; and the vital role of the counselling relationship. You will learn the tools to understand and effectively listen to those around us.
Cost: £250 plus booking fee. Early booking is advisable.
Course dates: Fridays: 28th February, 6th, 13th, 20th and 27th March, and 3rd April 2020.
Session time: 10am - 12pm (two hours per session).
Attendance: All participants must attend the first seminar and subsequently maintain a 75% attendance rate in order to receive a certificate of attendance.
Entry criteria: Introduction to counselling is open to anyone over the age of 18 interested in extending their knowledge and skills in counselling.
It is not advisable to undertake this course with anybody too familiar, i.e. family members, friends, and coworkers. In your groups you will be encouraged to discuss and reflect on your life experiences, a topic could arise you may feel uncomfortable discussing in front of people you know.
Booking terms and conditions
By booking on to this course, you are agreeing to all our terms and conditions.
The cost of the course is £250 plus booking fee, which is due in full before the course commences.
A non-refundable registration fee of £54.49 is required to reserve your place (Eventbrite charge a booking fee of £4.49 which is included). You will be invoiced for the final remaining balance of £200 which is payable no later than the start of the course.
If you wish for your employer to pay for you to attend this course, please call us and we will register you on to the course and send them an invoice for the full amount.
By booking onto the course you are agreeing that you will pay the full cost of the course. During the course should you withdraw for any reason, you are accepting that you or your employer will remain liable for the whole fee and shall settle any balance without delay. If you fail to settle all fees, The Counselling Foundation may pursue legal proceedings against you to recover any outstanding debt.
In the event of a cancellation by the participant up to two weeks prior to the start of the course, we will refund the final balance only. Cancellations must be made in writing to training@counsellingfoundation.org.
No fees will be refunded for any cancellation made by the participant less than two weeks prior to the start of course.
Cancellation by the facilitator: If the facilitator is required to cancel one session during that cohort, a replacement session will be offered. We are unable to offer any refund in this instance.
In the event of the facilitator cancelling the whole course due to adverse weather/illness/or unforeseen circumstances, the participant may choose to be booked onto the rearranged course, choose another introduction to counselling course, or be refunded.
Viable numbers: It is necessary to achieve a minimum attendance to make the course a viable and diverse learning experience. If the minimum attendance is not achieved, we reserve the right to cancel workshops; participants will be offered an alternative session or can have their fees fully refunded.
Respecting the group: By booking, you're agreeing to the course terms and conditions and to respect others in your group, failure to do this may result in you being asked to leave. We are unable to offer any refund in this instance.
If you have any queries please get in touch with the training team prior to booking, they will happily answer any question you may have.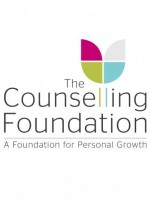 We are at the forefront of responding to change in the counselling world and our training is current and reflects this. We offer a breadth of predominantly psychodynamic courses with a wealth of clinical expertise and we are proud to be accredited the BACP. Each year we deliver over 30,000 counselling sessions through our charity and NHS work.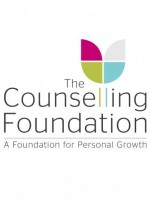 Hosted by

The Counselling Foundation