>

In pursuit of the truth: questions of authenticity with...
In pursuit of the truth: questions of authenticity with 'false self' couples and individuals
2nd March 2019, 10am - 4pm
£118 (£108 if booked and paid for by 19 January 2019)
Tavistock Relationships, 70 Warren Street, London, W1T 5PB
This study day for individual, group, family and couple psychotherapists and counsellors will explore the rich concept of the false self, tracing it from Donald Winnicott to James Fisher, and examining the ways in which it can be thought about in the consulting room.
Winnicott believed a false self could be set up through a lack of maternal holding. If the mother fails to meet her infant's gesture, instead substituting her own in its place, the infant can grow up feeling compliant rather than authentic. Fisher applied these ideas to the couple relationship, describing the challenge many individuals encounter in functioning as a couple – the capacity to face one's own truth, and also to acknowledge that another person may see things differently.
The idea of a false self has taken on a particular resonance in contemporary times, as technological advances threaten to take us away from authentic connections with ourselves and others. The day will re-engage with the psychoanalytic thinking behind this reality, and consider the ways in which we position ourselves internally to defend against intimacy.
It will include presentations on both theoretical and clinical material, and there will be consideration of the difficulties that can be thrown up in the therapeutic pursuit of the truth. Participants are asked to bring material for discussion.
Trainers are: Martha Doniach, psychoanalytic psychotherapist; and Kate Thompson, couple psychoanalytic psychotherapist.
Book here: https://tavistockrelationships.ac.uk/forthcoming-events/1188-pursuit-of-truth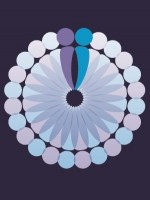 Tavistock Relationships is an internationally-renowned charity for advanced practice, training and research to support couples, individuals and families.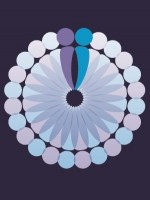 Hosted by

Tavistock Relationships