>

Enid Balint lecture 2020 - violence, destruction, and...
Enid Balint lecture 2020 - violence, destruction, and survival at the level of the basic fault
28th February 2020, 6.30pm - 8.30pm
Hallam House, 56-60 Hallam Street, London, W1W 6JL
In states of a severe attack, the mind needs protection from the impact of massive effect and moves from psyche to soma. The body can take over and become detached from a mental capacity to free associate and emotionally feel, keeping a distance from what can threaten as some terrible knowing. The patient in his psychosomatic place is alone and does not expect, nor often wish for, the intervention of the other.
Michael Balint conceptualised an 'area of basic fault' where the patient is silent, lifeless, and hopeless, and which Enid Balint said could be overcome only when the patient allows himself to feel alone in the analyst's presence and enter the area of creativity.
The Enid Balint lecture 2020 will explore the concept of basic fault as a way of thinking about the analytic journey, and the analyst's capacity to listen, hold, and find meaning in language, especially with patients with a history of early trauma.
The speaker will be Dr Jonathan Sklar, an independent training and supervising psychoanalyst of the British Psychoanalytical Society, and the author of three books, Landscapes of the Dark: History, Trauma, Psychoanalysis (Karnac, 2011), Balint Matters: Psychosomatics and the Art of Assessment (Karnac, 2017), and Dark Times: Psychoanalytic Perspectives on Politics, History and Mourning (Phoenix, 2018).
The respondent will be Dr David Hewison, a Jungian training analyst of the Society of Analytical Psychology and consultant couple psychoanalytic psychotherapist and Head of Research and Ethics at Tavistock Relationships, where he is also programme leader of the professional doctorate in couple psychotherapy.
Book here - https://tavistockrelationships.ac.uk/forthcoming-events/1285-enid-balint-2020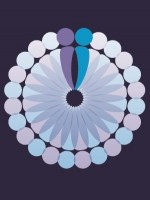 Tavistock Relationships is an internationally-renowned charity for advanced practice, training and research to support couples, individuals and families.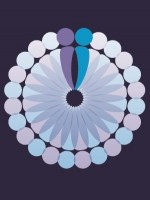 Hosted by

Tavistock Relationships