Home

>

Developing skills in couple work - International Summer...
Developing skills in couple work - International Summer School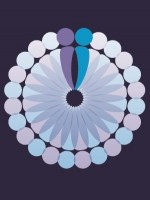 Date & Time:
9th - 12th July 2019, 10am - 5.30pm
Location:
Central London (Exact location TBC)
London
W1T 5PB
Email organiser
Tavistock Relationships' Summer School is an intensive CPD programme which offers students the opportunity to learn about couple work or to develop their existing practice. Most evenings are kept free for students to enjoy London's rich arts calendar of theatre, concerts and exhibitions.
Our summer school programmes are taught in Central London and are popular with professionals living in the UK as well as international students from countries across the globe. Tavistock Relationships is located on Warren Street in central London, close to Euston Tube stations and St Pancras International railway station. We are in the heart of London with a diverse range of entertainment, shops, restaurants and bars in the area.
This course is open to those interested in learning more about couple relationships and about working with couples from a psychodynamic perspective. It will be useful to individual counsellors and individual, child, family and group psychotherapists, and those in the helping professions, such as clinical psychologists, psychiatrists and social workers.
The course aims to:
Introduce the central concepts used in understanding unconscious processes in couple interaction.
Offer a framework for understanding conscious and unconscious communication in couples that is grounded in theory, clinical case examples and seminar discussion.
Enable you to begin to make use of psychodynamic concepts in formulating and understanding the relationship aspect of your work with couples or individuals.
Give each participant the opportunity to present some work and learn from the work of others.
Two lectures each day will include:
Thinking about the couple in individual work
Working with the sexual relationship
Unconscious couple fit
Countertransference and transference in couple therapy
Shared unconscious beliefs.
There will also be two participant clinical presentations each day, providing an opportunity for attendees to discuss their own material in small groups led by psychoanalytic couple therapists.
Book here: https://tavistockrelationships.ac.uk/summer-schools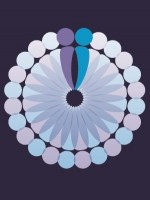 About Tavistock Relationships
Tavistock Relationships is an internationally-renowned charity for advanced practice, training and research to support couples, individuals and families.