>

Connecting more deeply - ongoing personal development group
Connecting more deeply - ongoing personal development group
15th January - 25th March 2020, 9.30am - 12pm
Therapy Cabin, Queen's Wood, 42 Muswell Hill Road, Highgate, London, England, N10 3JP
This therapeutic group is a place for self-discovery, learning, and growth. You're invited to come together in community to explore themes of connection and disconnection, and ways to have more satisfying contact.
You'll be supported to learn from your own deep wisdom, from each other, and from nature.
This group is designed to help you;
Connect more deeply to yourself. Our most important relationship is with our self. Yet, with the demands of life, we often neglect ourselves. Here, you'll give yourself gentle attention, get to know your needs, and honour your uniqueness. You'll be encouraged to form healthy new habits to support your own well-being, including simple 'me-time' practices.
Connect more deeply to others. Our contact with others can be the source of great pleasure - and great pain. You'll gently explore what's going on in interactions and how to better express your own needs and hear those of others. You'll learn effective communication tools to use in daily life.
Connect more deeply to the world around you. By recognising how you're impacted by your environment - be it in the workplace, at home, or in the wider landscape - you can support your own well-being. With our location in the beautiful woods, you'll learn how to use nature-connection as a powerful self-care tool.
The group meets at the Therapy Cabin in Queen's Wood, Highgate, London, N10 3JP, six Wednesday mornings per term from 9.30 am-12.00 pm.
Winter 2020: 15th January, 29th January, 12th February, 26th February, 11th March, 25th March
Spring 2020: 29th April, 13th May, 27th May, 10th June, 24th June, 8th July
The cost of the group is £300 per term; £150 deposit required, with a full payment before the start.
This is an ongoing group, and you're invited to join for at least two terms to get the most from your experience.
Claire de Boursac is passionate about the life-enhancing possibilities of deeper connection. In this group, she will draw on the breadth of her training and experience with elements from psychotherapy, nature-connection, shamanism, and meditation.
If you're interested in joining this group, please contact Claire on contact@natureasnurture.com so we can arrange a time to speak (NB I'll be offline 18th December-3rd January).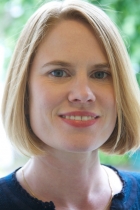 Claire is a humanistic psychotherapist (BACP reg), passionate about the many benefits to be gained from connecting with nature. She has also trained in nature-based psychotherapy and is a qualified McMillan walk for health guide. Alongside her therapy practice, she works to support well-being through meditation, nature-therapy and forest bathing.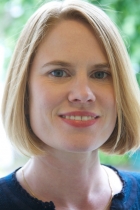 Hosted by

Claire De Boursac