>

Advanced couple therapy International Summer School 2019 -...
Advanced couple therapy International Summer School 2019 - psychic space and psychic retreat
16th - 19th July 2019, 10am - 5.30pm
Central London (Exact location TBC), London, W1T 5PB
Tavistock Relationships' Summer School is an intensive CPD programme which offers students the opportunity to learn about couple work or to develop their existing practice. Most evenings are kept free for students to enjoy London's rich arts calendar of theatre, concerts and exhibitions.
Our summer school programmes are taught in Central London and are popular with professionals living in the UK as well as international students from countries across the globe. Tavistock Relationships is located on Warren Street in central London, close to Euston Tube stations and St Pancras International railway station. We are in the heart of London with a diverse range of entertainment, shops, restaurants and bars in the area.
Our four-day Advanced Summer School will take place from Tuesday July 16th to Friday 19th July 2019.
Popular with couple therapists all over the world, the 2019 summer school will examine ideas around psychic space and psychic retreat and the development of psychic capacity.
This year's advanced summer school will explore how a couple can be helped in analytic couple therapy to develop psychic space in their relationship. Anxieties about intimacy, relating and sharing psychic space can result in different forms of psychic retreat within a relationship. Meaningful contact with the other and the world can cease and one or both partners can withdraw behind a system of defences of one kind of another. Theoretical and clinical presentations will explore these challenging difficulties in a couple relationship and offer potential ways forward.
It is for couple-trained therapists already working in the field and provides a unique opportunity to immerse yourself in cutting-edge thinking at a world-leading couple psychoanalytic psychotherapy institute in the heart of central London. 
You will learn and grow as a couple therapist through lectures and twice-daily intensive clinical discussion groups and will study alongside like-minded people from the UK and around the world. Seminars and clinical discussion groups will be led by Tavistock Relationships staff members, all experienced couple therapists, including Mary Morgan, Reader in Couple Psychoanalysis and Head of MA in Couple Psychoanalytic Psychotherapy, David Hewison, Head of Research and Ethics and programme leader of the Professional Doctorate in Couple Psychotherapy, and Andrew Balfour, CEO.
Book here: https://tavistockrelationships.ac.uk/summer-schools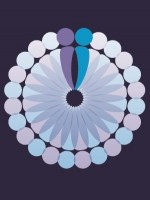 Tavistock Relationships is an internationally-renowned charity for advanced practice, training and research to support couples, individuals and families.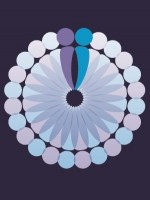 Hosted by

Tavistock Relationships