Bullying - advice for parents
As a parent, bullying is something you will be aware of and perhaps concerned about. If you suspect your child is involved in bullying in any way (being bullied themselves or bullying others), it can be difficult to know what to do.
Signs your child may be being bullied
Bullying affects children in different ways, depending on the situation. Kids can be reluctant to talk about bullying so, as parents, it can be difficult to know if they are struggling.
Behaviours to look out for include:
becoming withdrawn
change in behaviour, such as becoming aggressive
poor sleeping
complaining of stomach aches or headaches
reluctant to go to school
change in performance at school
easily upset or irritable at home
spending much more or much less time online
change in eating habits
stealing money
Visit our spotting the signs page for more information.
---
How to help
Your key focus should be on listening and providing reassurance that it is not your child's fault - tell them coming to you was the right thing to do. In coming to you, you can show support:
Look to establish the facts and, if possible, keep a diary of events to share with the school.
Retaliation should be discouraged. Advise them to walk away and seek help instead.
Talk to your child about what further actions they want to take. Identify your options and work together to find a solution.
Role-playing scenarios can help them feel prepared when they come into contact with a bully.
Encourage them to try activities that will build self-confidence.
If they aren't comfortable talking to you, try not to take this to heart. Encourage them to talk to a teacher, a counsellor or another adult they trust.
Speak to the school or the lead adult where the bullying is taking place - if your child is happy for you to do so.
---
Speaking to the school
If you suspect bullying is happening, ensure you have access to the school's anti-bullying policy to see how your child's school approaches the topic. If you decide the school needs to step in, try the following:
Make an appointment, don't turn up unexpected.
Present them with the facts - such as dates of when incidents have taken place.
Make it clear that you want to work together with the school to find a solution.
Avoid accusing the school, they tend to be the last to find out about bullying.
Arrange a follow-up meeting to review if further action needs to be taken.
It is important that information is shared between the teacher and the parent and both parties have a responsibility to agree to a strategy for reducing and stopping the bullying and ensuring the bully and their target are provided with the appropriate sanctions and support. Parents should become acquainted with the school's anti-bullying policy and know which member of staff to speak to for bullying incidents.

- Peter Bradley, Kidscape Director of Services and registered Psychodynamic Counsellor.
What if your child is the bully?
Finding out that your child is involved in bullying someone is often a huge shock. Remaining calm and listening to the facts is key. When it comes to talking to your child about their behaviour, ensure they know that it's unacceptable. Work through the school's anti-bullying policy and try to determine if there's anything else going on that may be causing their behaviour; stress, friendship problems, change in the family situation or even a bereavement.
Visit our 'Is your child a cyberbully?' article for more information.
Dealing with your own feelings
Bullying affects everyone involved and that includes you. You may feel angry, helpless or even fearful. If you were bullied as a child, you may empathise but try not to let your own feelings get in the way of your child's situation. Think about the way they're feeling before you react.
Just remember, you are not alone and nor is your child - support is available wherever you are on your journey.
There are plenty of resources to support you and your child: Kidscape's Parent Advice Line 020 7823 5430 is open Monday and Tuesday 10am – 5pm for non-emergency advice on dealing with bullying. You can also get in touch with the Family Lives team for emotional support on 0808 800 2222 open 9am – 9pm Monday to Friday and 10am – 3pm Saturday and Sunday.
We have over 13,000 professional counsellors and therapists who can support you with bullying. Search for a counsellor near you and start a conversation today.
Page last reviewed: 08/11/18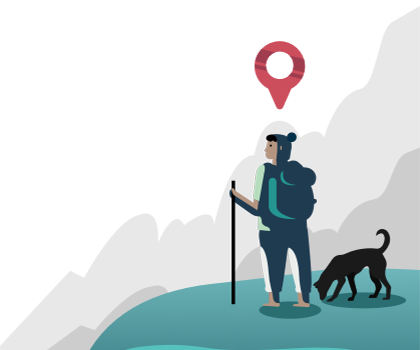 Find the right counsellor or therapist for you