Therapist Spotlight: George Andrawis
Hello! I'm George. I'm originally from Cairo, but love to travel and have managed to live and work in many different countries. I've so far lived in Saudi Arabia, Egypt, the United Kingdom, Thailand and Portugal. It's been an incredibly enriching experience for me that I'd like to think my clients benefit from. I feel as if each country I've lived in has taught me something new and given me the ultimate overview of celebrating difference and diversity.
Hi George, can you tell us a little more about yourself?
What led you to a career in counselling?
I've always had this feeling that I wanted to give back to society. I knew that I wanted to be in a helping profession from quite a young age. Charity work was initially introduced to me by my parents, and it slowly developed as I got older. I started working with children, to families, and eventually, into adult mental health. In more recent years, I have been focusing on supporting adults with addictions, gender, race, identity, trauma and sexuality.
You offer guided meditation and mindfulness-based sessions for clients, how does this complement traditional therapy?
If I was to put it simply, and of course, put myself at risk of reducing both practices heavily, I see traditional therapy for identifying and processing patterns and pains. Meditation and mindfulness practices are great complements to this. It allows clients to focus, and remove the rumination a lot of us hold that can prevent us from moving forward.
The guided meditations and mindfulness-based sessions I offer clients are also very good at enhancing gratitude, and grounding when things feel very activated and/or dysregulated. It's important to note, however, that this is not a replacement to therapy, but a possible add-on.
What can clients expect from the first session with you?
First sessions are mostly focused on information gathering, discussing the process and what to expect in our sessions. It's an opportunity for me to get a sense of the client, their timeline and what they hope to achieve. Equally, clients may wish to ask as many questions as they can in their first session as part of their assessment. Meaning, have they found the right therapist for them and their therapy aims.
Tell us more about Clarity Therapy.
Clarity Therapy is a practice I opened up approximately five years ago whilst I was working within the NHS psychotherapeutic services. I wanted to create something that I felt could enhance clients' treatment and recovery.
Initially, Clarity Therapy was limited to clients in London, but lately, clients from all around the world have been able to access our services digitally. It currently offers online individual counselling, open-ended psychotherapy, guided meditation, breathwork, and weekend group sessions that involve meditation, breathwork and gratitude circles.
The idea is that Clarity Therapy stands as a one-stop-shop. In addition to the services we already offer (psychodynamic, integrative, and mindfulness) we are currently expanding to offer DBT, family therapy, couples therapy and art therapy. Something that I've mastered as the Programme Director of the Salam Village in Chiang Mai is offering a holistic coverage of clients' treatment. Meaning, clients can receive a therapeutic package, composed of different services led by a multi-disciplinary team, in addition to individual therapy.
Have you any advice to give someone interested in therapy?
Starting therapy can often be an overwhelming process. Clients often have to go through a psychological process before reaching out, and an abundant choice of therapists and modalities can add to their barriers. Some questions that can often be helpful when initiating therapy include:
Why am I considering therapy? A good place to start is by running a search under the topics you are interested in exploring as part of casting your initial net. For example, running a search under platforms and therapists that provide support around trauma.
How do I want it? Start by scrolling through your options, and begin a mental shortlist.
Try and notice which therapists you are favouring over others. Perhaps you find yourself seeking out younger male therapists, as not only do you feel comfortable opening up in that context without judgement, but you recognise that you may be creating a particular dynamic that will help your processing of a particular trauma. This is not to say that particular therapists can only do work in particular areas, but it is definitely true that particular therapists will elicit different aspects of your unconscious.
Let the shopping begin. Once you've really narrowed it down to let's say top three, go ahead with making contact and booking in consultations. This is what I like to call the shopping period. You're allowed to see as many therapists as you'd like for a consultation. It's important to get a sense of what feels right and comfortable for you.
Questions you may want to ask yourself post-consultation include, "Did I feel comfortable sharing with this therapist", "Do I feel as if they understand me?". It is important, however, that once you've chosen your therapist, that you stick to just one. We all wear different hats and hold different approaches, which can be confusing and counterproductive if you're duplicating the work with different therapists/therapies.
If a therapist is not right for you, it's OK to say this and find a new therapist. It's important that they are giving you what you need, so be sure to ask these questions prior to, during and after your sessions. If something isn't right, it's OK to find someone else.
Where can people find you?
You can find me on Counselling Directory or at Clarity Therapy.
Share this article with a friend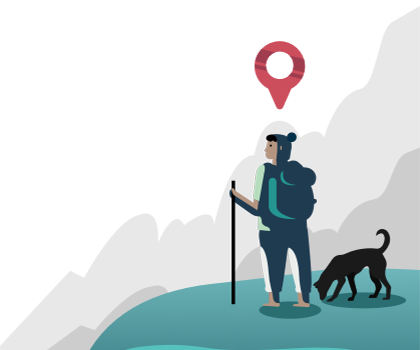 Find the right counsellor or therapist for you