Schizophrenia
Better support needed for schizophrenia sufferers
People with schizophrenia are left struggling with relationships and are losing the opportunity to work due to the lack of support.
Over 1,000 people with schizophrenia took part in the survey, and it was found that there are long delays in accessing effective talk therapies such as cognitive behavioural therapy (CBT).
Schizophrenia can cause muddled thoughts, a change in behaviour and people living with the condition may experience hallucinations.
According to the NHS, around one in 100 people will experience the condition. Schizophrenia is becoming one of the most common mental health conditions with diagnosis typically occurring between the ages of 15 and 35.
The charity Rethink Mental Illness (RMI), found 89 per cent of people felt the lack of support was having a negative effect on their well-being and life.
A mere 28 per cent of people with schizophrenia had received the recommended 16 hours of talk therapy, whilst nearly a quarter had to wait at least a year.
The survey found that nearly 87 per cent believed the lack of support had a direct effect on the severity of their symptoms, and 82 per cent felt their ability to maintain physical health was weakened.
Many of those surveyed felt the poor support accessibility had a negative impact on their relationships. Meanwhile over half of schizophrenia sufferers struggled to complete education, and a further 79 per cent found working life difficult.
RMI chief executive Mark Winstanley said, "Schizophrenia is not a rare illness, what's often misunderstood is that people with schizophrenia, schizoaffective disorder and psychosis can lead a normal life if they get the right support."
Despite this, the survey results show that people are not receiving the right support and this is having a severe impact on their daily lives and routines.
Winstanley said, "Work, studying, relationships… everyone has a right to live the lives they want to lead, so why are so many with schizophrenia telling us they feel rejected from society, and having to fight battles to get the right support?"
Tracey Butler, 41, has schizoaffective disorder and says how she almost lost it all. Butler explains her diagnosis; the lack of understanding and losing the ability to see past the condition left her attempting suicide.
Butler explains, "Getting the right care was hard. I felt like I had to overcome many hurdles, including people telling me I could never lead a normal life, would never be able to have children. It was unbearable."
"However, slowly, with the right support, I have managed to get to a good place. I have a beautiful 14 year old son, a wonderful partner of eight years and work full-time."
Share this article with a friend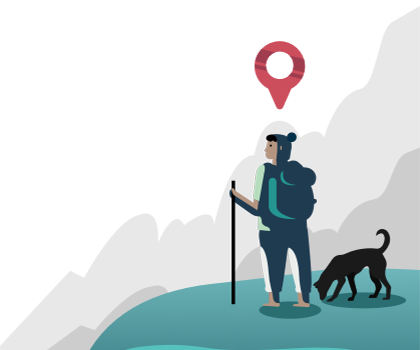 Find a therapist dealing with Schizophrenia