Unforgiveness and your health
Unforgiveness is when you are unwilling or unable to forgive someone for upsetting you, betraying you or breaking your trust. Forgiving is highly recommended where possible, as there are various studies that have been carried out which shows that unforgiveness can lead to health issues including:
Suppressed anger. People who often get angry for any reason typically have issues associated with forgiveness.
Low self-esteem. Lack of self-love stem from not forgiving yourself or self-acceptance.
Bitterness, which can increase the risk of depression.
Constant worrying can increase of the risk sleep deprivation and anxiety.
Risk of higher blood pressure.
Increased risk of heart disease.
According to some research, 61% of cancer patients also have forgiveness issues.
When someone has upset or disappointed you, the logical response would be to think that you're hurting them by not forgiving them and holding a grudge. The harsh truth is that you're actually causing yourself more pain by holding on to the anger, and the person that you wish not to forgive has the subconscious power to control you. However, you can get disconnected from the power of control when you forgive.
---
How to learn to forgive
Decide
When you feel that you have been upset by someone close to you, it's hard to even begin to consider forgiving them, as you want them to feel the pain. However, the first step is to release the emotional pain by making a conscious decision to forgive and let go. This process may take time, due to different emotions that you have to process.
Letting go of the baggage
True forgiveness is when you forgive and forget. However, we are imperfect human beings and although we may forgive we may not always forget as there may be incidents where we are triggered or remaindered of past events. Even if it is a struggle to forget, it's very important to forgive by letting go of the emotional pain that has been caused.
Take responsibility for that part that you played
You can never control anyone, the only person that you can control is yourself. Considering your role in the situation can help you set boundaries so you don't put yourself in the same situation again.
Forgive yourself
It's easier to forgive others when you learn to forgive yourself. Sometimes it's easier to blame others for causing you pain. However, the depth of the pain often depends on the boundaries that you set within all your relationships. Forgive yourself for allowing others to treat you with disrespect or emotional pain.
Awareness
Be aware of the negative emotions that you feel towards the other person including anger, bitterness, hurt, hatred, and jealousy. Awareness will help you to acknowledge the need to forgive. Holding on to negative emotions is unhelpful and not good for your health.
Acceptance
You don't need to make excuses for the person that hurt you. Even if you don't want them back in your life, it's essential to accept how you feel and the fact that you can't change the past.
Learn from the experience
Sometimes we have to go through negative and painful experiences to learn some life lessons, which helps to develop ourselves. In every negative experience, it's very important to ask yourself, what lessons you have learnt. This will enable you to avoid repeating the same thing over and over again.
If you keep doing the same thing and don't learn from the painful experiences then you will experience the same thing (pain) in your life. Life is like a classroom and people are teachers, and they come into our lives to teach certain things about ourselves. So take the time to learn the lessons regardless of how painful it may be.
Talk about it
When you feel ready to forgive, you might want to make arrangements to contact the person that has hurt you and express yourself. Talking things over can help you to let go.
Closure
If you have decided that you no longer want to have the person that has hurt you back in your life, then that is fine. You can write a letter to that person and bin or burn the letter. Writing helps to get rid of any negative suppressed emotions.
Share this article with a friend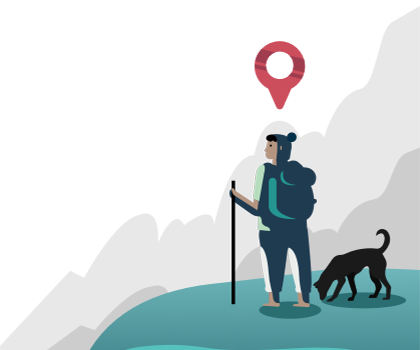 Find the right counsellor or therapist for you