Abuse
The journey after sexual abuse
Survivors of sexual abuse often suffer in varying degrees long after the abuse stops, but it is important to understand that it is never too late to begin healing.
Many adults that have suffered from child sexual abuse encounter a range of short and long-term effects throughout their lives, and knowing what some of these things are can help you to realise you are not alone, and that there is a way to overcome your past.
It is not uncommon for adult survivors to feel shameful about the circumstances surrounding their past, feeling guilt and blame is also very common. Maybe it is guilt because you didn't speak up sooner, or you blame yourself for the actions you took, but you should know that the person that hurt you should be held responsible for their actions, not you.
Abusers will often emotionally abuse their victims as well as physically, belittling them in an attempt to make them feel worthless, and often they succeed in this. For this reason, many sufferers of sexual abuse will struggle with self-esteem issues and this can greatly affect different areas in a person's life; from relationships and work to health and well-being.
In many cases, the perpetrators of sexual abuse are people that are in a position of trust. For this reason, trust can be an ongoing issue throughout adult life, with intimacy being a struggle at times. It is possible that the survivor's first sexual experience has been a result of sexual abuse and therefore consensual experiences as an adult can bring on painful flashbacks or memories.
It can be very difficult for a survivor to speak openly about their abuse, and they can carry the memories with them for a long time without speaking to anyone at all. It is not uncommon for effects to occur years after the abuse has ended. Some survivors may even subconsciously suppress their memories for many years before they resurface.
Sexual abuse can often continue on into adulthood, such as with those that remain in the family home or those still under the guidance of an abuser. This is less talked about but is very much a reality in some instances.
Other very common experiences that can arise after abuse is suicidal thoughts, depression, anxiety, addiction, self-harm, OCD, attachment disorder, anger, eating disorders, dissociation, post-traumatic stress disorder (PTSD), and insomnia.
---
You can talk to a professionally trained counsellor at any point about the sexual abuse you experienced, even if it happened a long time ago. Talking through the mental health impacts with a therapist can help you work through past feelings. The counsellor will provide an impartial and safe space, and won't make you say anything you don't feel comfortable with. The time will be more focused on learning how to cope with the ongoing effects of sexual abuse.
If you or someone you know has suffered from sexual abuse, with the right help and support these issues can be addressed and you can begin to heal.
Share this article with a friend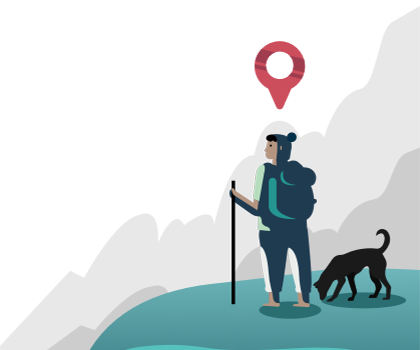 Find a therapist dealing with Abuse