Scared of counselling
The idea of seeing a counsellor is a scary one for many people. This short article is aimed at those who are thinking of seeing a counsellor, but are nervous about the idea of being in counselling. For those who are afraid of taking that first step, making the phone call, sending the email and attending the first session.   

Firstly, let me assure you it's alright to be unsure. Some people make the first appointment only to cancel because they become anxious at the idea of  'opening up' and taking to a stranger. This is quite understandable. Another reason may be that we think the counsellor will not understand us, that we will be misinterpreted in some way and will find this stressful and painful. Let me reassure you that counsellors are trained in all aspects of listening, have undertaken rigorous years of both training and personal therapy. Counsellors know what it is like to be the client.    
The stress associated with entering into counselling is something that counsellors are keenly aware of. Counselling has an aura of "I'm really not well if I have to see a counselor" and yet, counselling is a gentle process and a way in which we can take care of ourselves. It promotes healthy living in the most holistic sense. This article will debunk some myths about what counselling is and is not but also, I want to reassure you, that it is up to you to choose not only the right counsellor, but also the right time. 
Now briefly, onto the myths. Counselling is not about advice giving. People who come to counselling do not do so because there is something 'wrong' with them but because they want to talk. That's what counselling is. It is about talking and being truly heard and that is a very special thing indeed. You are the expert on your life and the counsellor is there to guide you through whatever issues you choose to bring to sessions. Counsellors are also trained to work at a pace you find comfortable. This is vitally important. You don't have to talk about in-depth aspects of your life if you don't feel comfortable doing so.
The counselling hour is your time and the counselling room is your space for that time. It's a unique relationship and one based on mutual trust, respect and with a equal balance of power. You are free to come into counseling and can leave whenever you choose. Counselling is not an 'emergency room' for people who are sick. Anyone can benefit from counselling. It is a gentle and often, life changing experience. Not an experience to be feared, but a journey that promotes a better way of understanding ourselves, others and our relationships in general. It enhances our self-awareness and by doing so, gives us greater freedom in our lives.   
We all deserve to be heard and we can all benefit from having a space devoted to just that. A place where we know we can really be ourselves and where we will not be judged, but accepted for the unique individuals that we are.    
So that is what counselling is. It's about talking, nothing more. It is about being heard and feeling safe being ourselves. Take as much time as you need to find the right counsellor and instead of gritting your teeth at the idea of actually going to see your counsellor, look forward to what counselling will give you. It really can be life-enhancing and enriching.
Share this article with a friend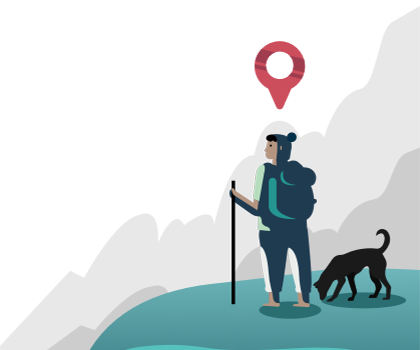 Find the right counsellor or therapist for you