Anxiety
7 apps to help feel less anxious and stressed
We all feel anxious from time to time. It's when that anxiety starts impacting our actions and day-to-day life that it can become a cause for concern. For many of us, feelings of stress and anxiety can come hand-in-hand. According to the Mental Health Foundation, nearly 8.2 million of us experience anxiety in the UK, with an astonishing 74% of us feeling 'overwhelmed or unable to cope' due to stress over the past year.
With so many of us struggling with our anxiety and stress, it's important to find small ways to introduce moments of calm into our days. While we would all love to make the time to read more about mindfulness and medication, research ways we can decrease our anxiety and start making big life changes, sometimes the key can be starting small. Apps can be a simple way to start developing healthy habits we can fit into our daily routines, have the security of having them in our pocket, and know we can take a quick peek if we are feeling particularly anxious or under pressure. 
We share seven apps that can help combat feelings of anxiety and stress, and help you feel more relaxed and able to face the day. 
---
Discover apps to help tackle stress and anxiety
Headspace
App Store and GooglePlay
Helping users to learn to tackle their stress and anxiety, as well as increase their focus, Headspace offers 10-minute meditation sessions tailored around different life areas (health, performance and relationships). One of the most popular wellbeing apps for both Android and iPhone, users can try a 10-day free trial before signing up for a monthly subscription.
Headspace helps users to reframe stress, discover mindfulness techniques and try guided meditation to feel more relaxed and in control. Bringing a touch of calm into your daily life, this app also offers sleep stories to help users who may experience insomnia or troubles getting to sleep. Through their mindfulness techniques, users can discover how to become less distracted and reactive, learning how to focus on the things that matter most to them.
Special 'SOS' sessions are also available within the app that can help users feeling intense moments of panic, anxiety or stress to feel more in control. iPhone users can also use Headspace in combination with the Apple Health app to track their mindful minutes each day.
Worry Watch
App Store for iPhone and iPad
The Worry Watch app allows users to document their worries, track outcomes, and rate whether their worry about what would happen was as bad as what actually happened.
Helping users to identify the causes of their worries (health, financial, or social situations), the Worry Watch also monitors emotional and behavioural responses.
Ranked as one of the best anxiety apps by Healthline, Worry Watch is designed to help those experiencing chronic worry or generalised anxiety disorder (GAD). as well as those who experience anticipatory anxiety.
Giving users a way to self-monitor and document their worries, it can help them to get a bigger picture of how their worries and anxiety change over time, as well as helping them to discover areas they may not realise are causing regular negative feelings. With space for users to track real situations, it can be a positive tool for self-monitoring and reflection, helping users to challenge their perceptions around what makes them feel anxious.
Pacifica
Online, App Store and GooglePlay
With over 1.9 million users, Pacifica offers mood and health tracking, mindfulness meditation and cognitive behavioural therapy (CBT) tips that help users track their mental health.
Created for adults and teens with anxiety and mood disorders, Pacifica introduces core concepts around CBT (such as recognising and challenging biased thought patterns). It also teachers users simple deep breathing techniques, progressive muscle relaxation, and mindful meditation.
Allowing users to track their mood, anxiety and general health habits (from sleep patterns and eating, to exercise and alcohol intake), Pacifica encourages users to start making small, daily goals that can encourage problem-solving and create a sense of achievement.
Selected as one of GooglePlay's Editor's Choices and amongst the App Store's Best of 2017 apps, Pacifica offers relaxation tips and guided self-help, as well as daily tools to help ease stress, anxiety, and depression.
Colour Therapy: an adult colouring book
App Store
Research suggests that mindful colouring (as with meditation and art therapy) can provide numerous benefits for those of all ages. Providing a much-needed break, the chance to relax and refocus, those who practise mindful colouring have reported a lift in their mood, as well as decreased feelings of stress and anxiety.
It is also suggested that mindful colouring encourages the forming of positive, relaxation-based coping mechanisms that can help us manage anxious thoughts and feelings, distract from negative thoughts, and interrupt our focus on worries about past and future events.
The Colour Therapy app provides detailed, carefully crafted illustrations users can colour in by tapping to instantly fill them with a single colour or colour freeform using on-screen pen tools.
Acupressure: heal yourself
App Store
The Acupressure app offers a beginners guide to acupressure. Some individuals have found that acupressure (applying pressure to key points on the body) can help manage symptoms of anxiety and stress. Offering illustrated guides for over 90 acupressure combinations, each targets a different problem or issue.
Remember: while some find acupressure to be a positive complementary therapy, it shouldn't be used as an alternative or replacement. It is best used in conjunction with other medical or counselling help from experts for specific conditions or persistent issues. If in doubt, always speak to your GP before trying a complementary therapy.
Forest
App Store and GooglePlay
If you are worried about how often you use your phone or check social media, Forest could be just the app for you. Designed to help users become more mindful of how often they use their phones, Forest can help you to cut your phone dependence whilst positively impacting the environment.
Aiming to decrease our dependence on our phones, users select a length of time (from 10 minutes to two hours) that they want to be productive and phone-free. They then plant a virtual tree that can only grow while your phone isn't in active use (meaning no sneaky Facebook updates and no checking what's trending on Twitter).
For each tree you successfully grow in the app, you are rewarded gold coins towards planting a tree in real life through Trees for the Future, which works with farming families in five African countries on reforestation and commercial cultivation. If the fear of missing out starts getting to you, by opening your phone and clicking out of the Forest app, you will receive several prompts to return or your seedling tree will die.
TalkLife
App Store and GooglePlay
TalkLife creates a safe place to talk with other people who have or are experiencing, similar issues including feelings of loneliness, stress and anxiety. A peer support network designed to help users to reach out and connect with others facing a wide range of struggles and issues, without the fear of feeling judged.
Clinically governed, TalkLife take safeguarding seriously. With strict no judgement and no bullying policies, to help create a safe space where users can talk, share and make friends, individuals can post anonymously seeking advice or with their username visible for others to see.
Share this article with a friend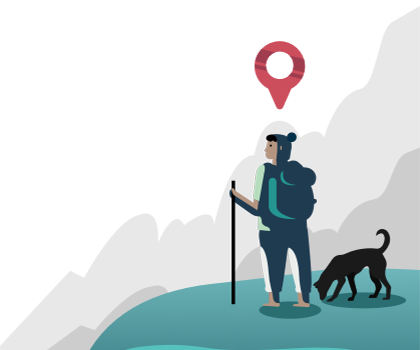 Find a therapist dealing with Anxiety