Addiction
Reading well: 10 books (chosen by professionals) to help support your mental health
Since launching in 2013, the highly endorsed Reading Well scheme has helped over 778,000 people across the country. With titles available to borrow, free of charge, from 98% of England's libraries, discover the latest books chosen by health experts, those living with mental health conditions, their relatives and carers.
Each year, health professionals, library staff and users are surveyed on their experiences with the Reading Well programme. Combined with book sales and borrowing data, a new Reading Well Books on Prescription list is created each year to help people understand and manage their health and well-being, with the help of popular and helpful self-help books and fiction.
Operating under two main strands – the Reading Well lists, and Mood-boosting Books, readers can discover individual lists covering:
mental health

long term conditions

young people's mental health

dementia
With book lists covering just about everything, from therapies and approaches to common feelings and experiences, personal stories to condition-specific recommendations (such as eating disorders, anxiety, and OCD), the scheme offers helpful books for a wide range of needs.
Discover mood-boosting books, as recommended by professionals.
The scheme is supported by a wide range of professional bodies associations and charities, including the Mental Health Foundation; NHS England; Public Health England; Young Minds; the British Association for Counselling and Psychotherapy (BACP); The British Psychological Society; The Royal Colleges of Nursing, Psychiatrists, and General Practitioners; Mind; and more.
Compiled by The Reading Agency, a charity that believes in tackling life's big challenges through the proven power of reading. We share 10 books from this year's Mental Health and Wellbeing Booklist:
---
We're All Mad Here: The No-Nonsense Guide to Living with Social Anxiety
by Claire Eastham

Covering everything from surviving university and the workplace through to social media, parties and dates, this no-nonsense guide tackles how to beat social anxiety. Featuring honest insights about Claire Eastham's own experiences living with anxiety.
The Outrun
by Amy Liptrot

Returning to Orkney at the age of 30, following a battle with alcoholism in London, Amy Liptrot chronicles her journey with addiction. Trying to come to terms with the addiction that has taken decades of her life, Amy perfectly captures the powerful isolated beauty of her surroundings as she reveals how nature can restore life and renew hope.

What a Time to be Alone: The Slumflower's Guide to Why You Are Already Enough
by Chidera Eggerue

Providing clear, useful, practical advice on self-esteem, self-care and empowerment. From award-winning blogger 'The Slumflower', aka Chidera Eggerue, the beautiful design compliments Chidera's motivational tips and inspiring words of wisdom.
The Recovery Letters
edited by James Withey and Olivia Sagan

A heartfelt collection of letters written by people recovering from depression, addressed to 'Dear You'. Providing hope, support and valuable insight for anyone touched by depression.
Based on the 2012 inspirational project, launched with the intention to try and alleviate some of the pain of depression, make loneliness slightly more bearable, and give hope of recovery to those who are suffering from depression, from those who have recovered.  

Hyperbole and a Half: Unfortunate Situations, Flawed Coping Mechanisms, Mayhem, and Other Things That Happened
by Allie Brosh

In her hilarious, honest and relatable book, cartoonist Allie Brosh illustrated her everyday life and journey with depression. Based on her internationally popular webcomic, Allie's book is equal parts moving and silly.

Mindfulness: A practical guide to finding peace in a frantic world
by Mark Williams and Danny Penman

Developed by leading mindfulness experts and featuring downloadable audio meditations, this book has a range of exercises to fit even the most hectic life. From one-minute practices to a complete eight-week guide, discover how daily mindfulness can help break the cycle of anxiety, stress, and mental exhaustion.

The Sun and Her Flowers
by Rupi Kaur

Trailblazing Instapoet Rupi Kaur explores love, despair and mental health with trademark beauty and economy of language in this bestselling collection.

A Manual for Heartache
by Cathy Rentzenbrink

Drawing on her own experiences of tragedy in this comforting and inspiring book, discover how to cope during the most difficult times in life. Learning how to live with grief and loss, Cathy explores how she found joy and hope in the world following an unthinkable tragedy.

Letter To My Daughter
by Maya Angelou

Mixing advice, memoir and poetry, Letter To My Daughter is dedicated to the daughter Angelou never had. Filled with her profound wisdom on how to live well.

Tuesdays with Morrie: An Old Man, A Your Man, and Life's Greatest Lesson
by Mitch Albom

A heartfelt depiction of the relationship between Mitch Albom and his college professor Morrie Schwartz. Chronicling their time together during the last few months of Morrie's life as he is dying from motor neurone disease (ALS), it captures the wisdom shared between friends and lessons on how to live.

Share this article with a friend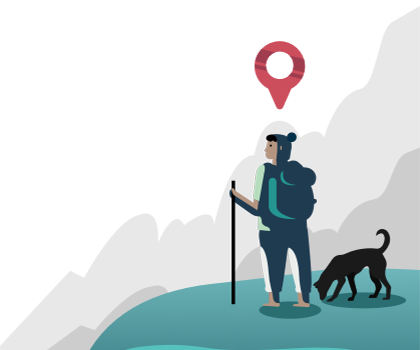 Find a therapist dealing with Addiction