The practicalities and benefits of online counselling
Online counselling is new and it's here to stay. It allows technology to add flexibility to the counselling process without reducing the one-to-one, human dimension that lies at the heart of therapy. 
It is important to emphasise that online counselling in no way involves a reduction in standards. Those providing the service online are fully trained counsellors, many of whom also see clients in person. The duration, number, and frequency of online sessions will match those of traditional sessions. Online counsellors usually offer introductory sessions that enable them to assess clients' needs and give clients a chance to explore what online counselling has to offer. Subsequent sessions are tailored to meet individual requirements and are conducted in a fashion that makes them seem as 'normal' as possible, even though they are being conducted over the internet.
The essence of online counselling is the use of widely-available information technology, such as Skype, FaceTime, and WhatsApp, to enable a counsellor and client to interact directly, despite there being a physical separation. The usual means of communication is face-to-face on screen, although some clients prefer audio only. The counsellor will invariably be alone in a secluded space; the client is encouraged to select a private location too, for obvious reasons. Sessions are arranged through online contacts. Providers often use an online secure registration and booking system. Payments are also made online, for example via PayPal.
Clients do not require a high level of IT proficiency. Anyone who uses the internet as part of their normal life can access online counselling with confidence that the system will work for them. 
What are the benefits of online counselling?
The internet allows a client to choose a counsellor on literally a global basis. That maximises the chances of selecting just the right professional with just the right qualifications and experience. If you are the client and you live in the UK, there is nothing to stop you opting for a counsellor who is based in Australia - but you do have to remember the time difference!
Moreover, clients can decide where they want to be physically located during an online counselling session. They do not have to travel to a counsellor's premises - rather, they can find a location that suits them for practical or emotional reasons. They can be counselled in the comfort of their front room, or they can even be counselled on a beach if they want! The client gets to choose.
Importantly, the online option makes counselling truly accessible, for example, to those living in remote locations or those who are housebound. If the internet is to hand, physical isolation is no barrier to accessing professional counselling services.
The flexibility also extends to timing. Counselling need not be constrained by consulting room hours and can be fitted around the client's daily routine. That can suit clients who lead busy lives with demanding work schedules and/or family responsibilities. There is even the option of having online counselling when travelling on business or away on holiday. It is also possible to schedule online counselling at very short notice if that suits client and counsellor, as neither need to travel to the appointment. That can be a real positive if, for example, a client suddenly faces a problem and requires urgent counselling support.  
However, the benefits are not just practical. There are now many people, not all of them millennials, who are so comfortable with internet contact that it seems only natural to use the internet to reach out to their counsellor. Indeed, there are those who respond positively to the sense of detachment that internet contact can offer. They find it easier to open up honestly through an electronic interface than they would if they were in the same room as their counsellor. For them, the screen is a comforting 'buffer', and they feel less anxiety than they would if they were being counselled in person.  
In summary, online counselling offers clients quick access to a qualified professional regardless of the physical location of client or counsellor. That extends the reach and timeliness of counselling services with no loss of quality. It gives clients the widest possible choice of counsellor and makes the counselling process as convenient as possible from the point of view of the client. Online counselling meets individual needs sensitively and appropriately in a fast-moving, modern, technological age, and we can expect it to become an increasingly prominent element in the range of counselling services that are available. 
Share this article with a friend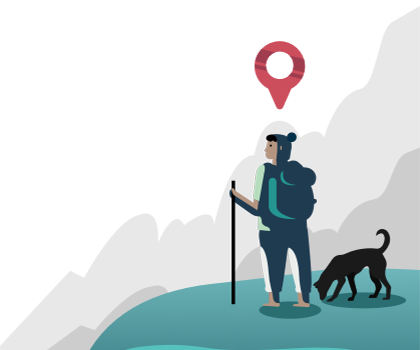 Find the right counsellor or therapist for you