Gestalt therapy
The holistic and embodied approach to Counselling
One of the fundamental aspects of Gestalt Therapy is its' commitment to working holistically.  This means a Gestalt Therapist see a person as a 'whole' being whereby there is an inseparable unity of body, mind, emotions and spirit in which all function as one whole process.  The idea of holism is the belief that the whole is more than the sum of its parts.  However for most of us we have forgotten that we are a whole being and we tend to split of certain parts of ourselves and disown them.  Sometimes we then project these disowned parts of ourselves onto others.  An example of this may be an individual who finds it hard to connect to their anger however keeps noticing the anger in others, perhaps finding it hard to be around them.  Part of the role as a Gestalt therapist is to re-establish the intrinsic harmony of the person through supporting the integration of these disowned parts of the self so they can feel more 'whole' again.
Gestalt Therapists will very often work in an embodied way through supporting individuals to become aware of how their emotional and psychological challenges are experienced in their bodies.  This could include bringing awareness to the specific sensations, movements or gestures in the body as an individual is exploring their personal issues.  As well as exploring this process with clients, Gestalt Therapists endeavour to bring awareness to their own bodily experiences as they listen to their client.  For example it could be very helpful for a client to know that when they were speaking about recent bereavement their therapist experienced a heavy sinking feeling in their chest.  Sharing such information can often facilitate the client to connect to their own feelings, such as grief, which they may not have been allowing.
This process, of connecting to the body, supports the integration of emotional wounds (past or present) and leads to a fuller sense of wholeness and aliveness.  It is as though the body becomes a great source of wisdom and is a way the self experiences itself.  Therefore our 'bodily beings' are intrinsic to our relationship to the world and form a base for our contact with the environment from which we can grow.
Share this article with a friend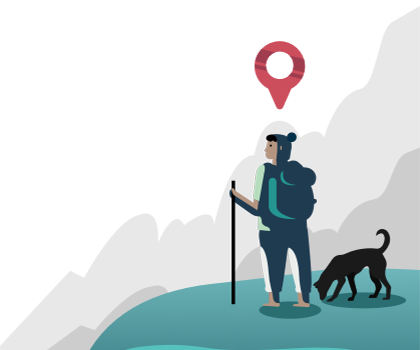 Find a therapist dealing with Gestalt therapy