The client's role in therapy
Starting therapy can feel a daunting process. There is the problem of finding a therapist that suits you and that you're happy to work with. For some clients, there is a preference for a particular modality, (person-centred, psychodynamic, CBT) but for many, this is not important, it's more a case of being comfortable with the person sitting in front of you.
There has been a good deal written about the therapist's role, but less about the clients. The clue is, as they say in the name, they are not called talking therapies for nothing. Many years ago there was little interaction between client and therapist, with the client expected to do all the talking and the therapist wisely nodding and making the odd 'mmm' (and perhaps puffing on a pipe), but now things tend to be a little more collaborative.
Thinking about disturbing aspects of your life may feel bad enough, but talking about them to a complete stranger (your therapist) sounds a daunting prospect. Some may feel they will be judged, though this is highly unlikely as therapists see clients with a whole range of issues, and are unlikely to be perturbed by what is brought. Also, their training promotes a non-judgemental perspective and of course while in training they have to undergo a good deal of therapy themselves, so they know only too well what it feels like to be in the client's chair.
The client role would appear to be central to a positive outcome, much research indicates this, with estimates varying from 40 to 75% of outcome due to client variables.
Clients often enter therapy in a very distressed state. They may feel like a cork in the water, out of control, with no possibility of improving their life situation. For these clients, it can be hard to see that they can make a positive impact on their own life, though research strongly indicates they can. This suggests the role of the therapist is an enabler, rather than a fixer.
This in no way diminishes the need for a skilful practitioner but raises the notion of a 'collaboration' between client and therapist working together toward a common goal.
Statistically, the therapeutic relationship (how they get on) is more a measure of success than the type of therapy chosen. Other attributes for an enhanced outcome, may include… understanding what you want from therapy, having an objective, something to work towards.

Even if it is as simple as 'not being depressed or feeling better about myself' this can bring a sense of collaboration and something to work towards. Also being genuine and realistic in your conversations, and open to the idea of change and its possibilities. These are all part of the jigsaw of therapy, not one, but many parts brought together by both parties engaged in the process of a satisfactory outcome.


Share this article with a friend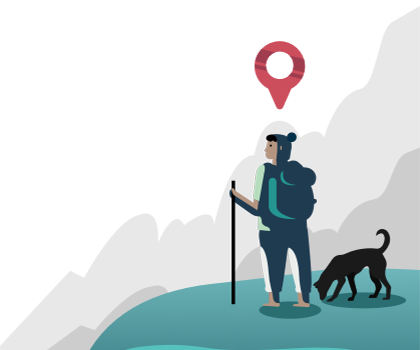 Find the right counsellor or therapist for you