Relationship problems
Relationships and our sense of self
From birth onwards, we enter into relationships, firstly with our family and, as we grow, with friends and eventually, we move into love relationships. These love relationships are the ones I will focus on in this short article, aimed at anyone experiencing unhappy, unfulfilling or difficult times. Be assured, you are not alone in feeling this way. It may be that you sense a certain distance or 'friction' between you and your partner, or that you no longer feel the deep sense of intimacy and connectedness that you once did. Of course, relationships change over time, as we all do, and this, in itself can be a major cause of unhappiness. In this short article, I will focus on the idea of our sense of self - how we feel about ourselves as people, because very often it is our own poor sense of self, or lack of self esteem that can impact on relationships, causing us to feel alienated, unhappy and profoundly confused. In counselling, we safely explore ourselves, in relation to the people we share our lives with, and this can give us real insight into what we want and expect from others in our relationships; whether these expectations are healthy for us and, ultimately, who we are as individuals in our world.
Forming deep and meaningful attachments to significant 'others' is a biological need that we are born with but as we mature, it can be the case that we look for qualities in our partners that are unrealistic which can cause us deep unhappiness and pain. We may think there is something 'wrong' with us, that we are unloveable when all the time, we may simply be looking for water in a proverbial desert, unaware that we are in a cycle of faulty relating that does not promote true happiness, because we are not connected to who we truly are. It is not uncommon to move from one love relationship to another, searching for the 'right' person, when we have yet to find the congruent version of ourselves. In essence, we 'neglect' ourselves as separate individuals, hoping to find qualities we mistakenly believe we 'lack' - in other people. This can lead to real difficulties in our ability to truly relate to others, for we may unknowingly try to 'mould' the other into the perfect version we believe exists.
The truth is that none of us are perfect - we are all fallible and essentially flawed individuals, which is what makes us so unique and valuable. Counselling gives us space to be the truest version of ourselves, offering us the opportunity to look at what we, as individuals, really want from our relationships. It offers us the opportunity to explore our past and current experiences of being close to others, and what this really means for us, whilst working to strengthen our own sense of self, so that we no longer feel bewildered by the relationships we choose and patterns of behaviour we adopt throughout our lives. Counselling can lead us to a greater sense of ourselves in the world we live in, and a deeper understanding of our relationships.
Share this article with a friend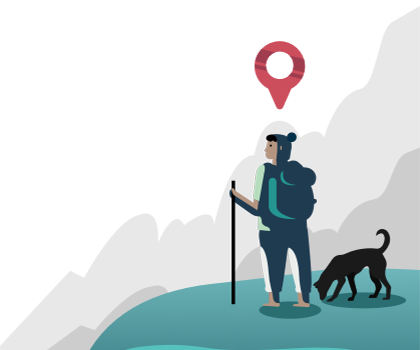 Find a therapist dealing with Relationship problems